I have been making chili since I was big enough to reach a cooker. It's a dish that is best shared with friends where they can help themselves to bowl (after bowl if desired) of meaty, deliciously spicy, tomato goodness. The hearty warmth brings a smile to everyone's face.
I stopped eating beef in my early teens because of "Mad Cow's Disease." A horrible disease that scared the bejesus out of British people back in the 1980s. I really don't have any yearnings for it at all, which I know to some is a crying shame and I must say as a person who likes to write about food can sometimes be a little bit of a problem. I am lucky enough to have many friends that will comment on a beef/steak dish if needed.
Since I stopped eating beef I have adapted many recipes using mostly turkey as an alternative… Turkey Lasagna, Turkey Meatballs, Turkey Bean Soup and Turkey Chili.
I made this Turkey Chili on Sunday night for myself and a friend and have enjoyed reheated leftovers after a few late-night work days this past week.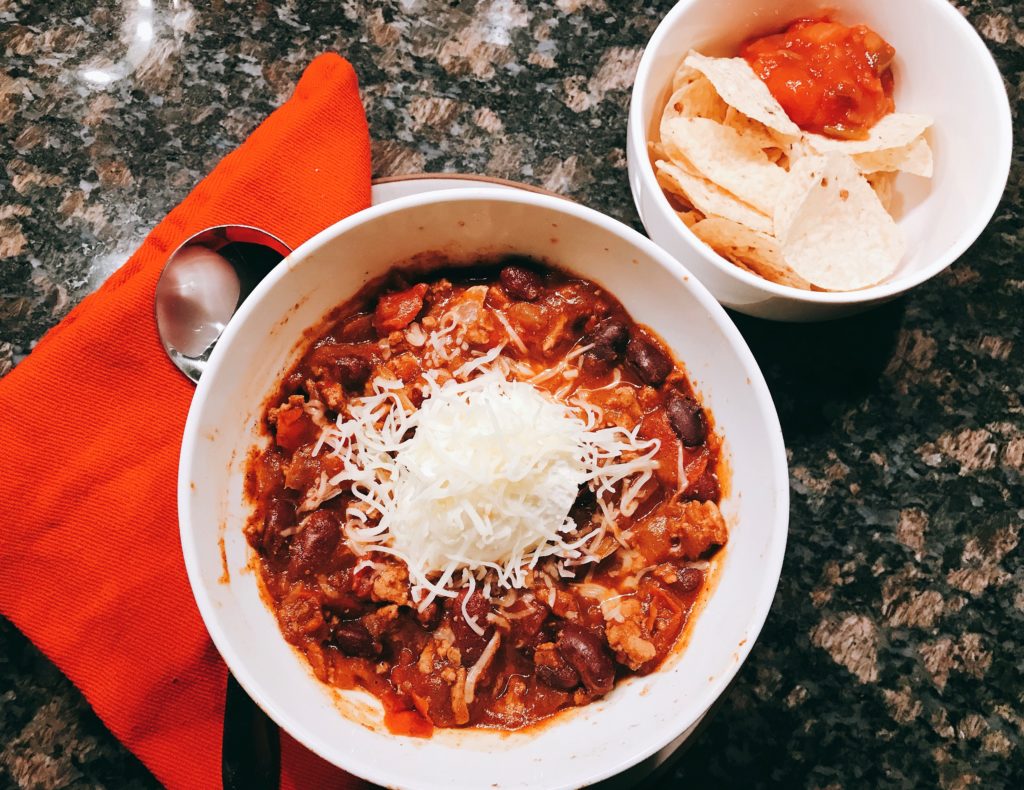 Dutch Oven Turkey Chili
2017-11-27 17:33:33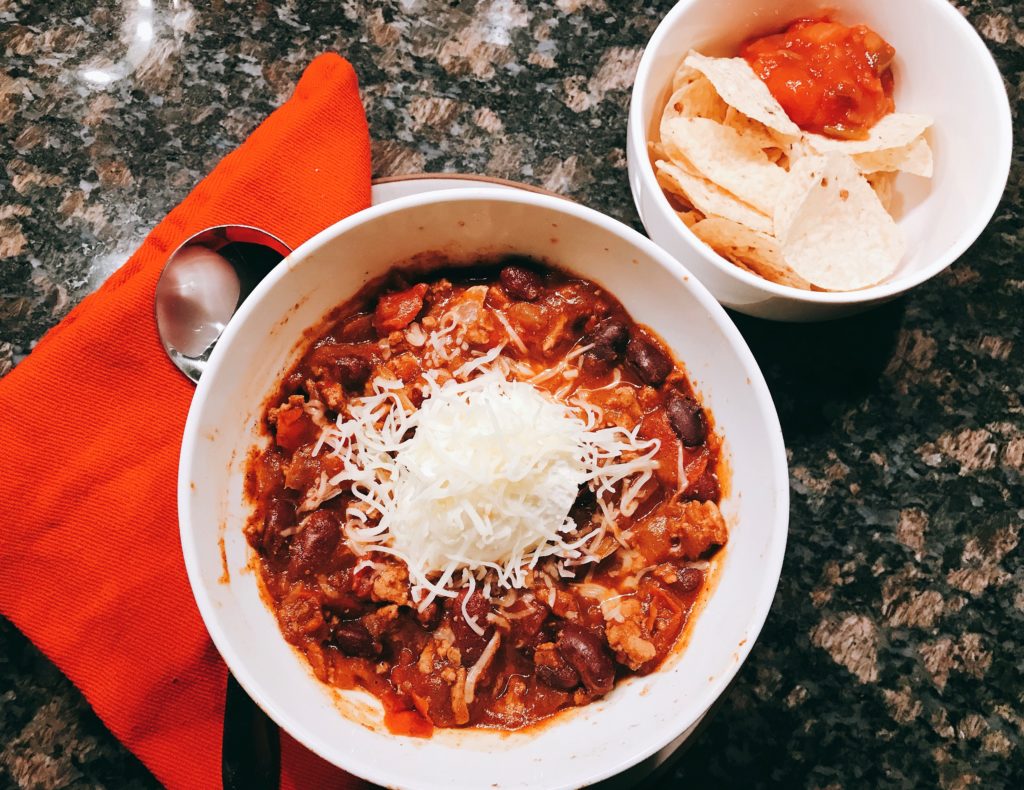 Serves 6
Easy, delicious and fabulously reheatable
Ingredients
1lb ground lean turkey
1 small onion, finely chopped
1 garlic clove, minced
2 teaspoons of chili powder (more if desired)
1 teaspoon of salt
1 teaspoon of pepper
1/2 teaspoon of cayenne pepper
1/2 teaspoon of paprika
14oz cans of chopped tomatoes with juice
1 16oz can of kidney beans, drained
1 8oz can of tomato paste
2 cups of Chicken Stock
Instructions
Brown turkey, onions, and garlic in a Dutch oven. Add chili powder, salt, pepper, cayenne and paprika and mix through to turkey.
Combine turkey mixture, tomatoes, tomato paste, chicken stock and kidney beans together in the same pot.
Cover and cook on medium-low for 45mins to an hour.
Notes
Serve with sour cream and chips. Have seconds and thirds if you want. No-one will judge, least of all me after I eat two bowls full! Reheat as desired.
Life. Food. Wine. http://lifefoodwine.com/