My favorite time of the year is the fall, especially in New England. The weather is changing, the sun is still shining and I get dig out my fall fashion, which is my preferred clothing of all the seasons. Boots, jackets and fun scarves. I look so much better covered up!
The Fall also has me hankering for soup again. I would honestly eat soup for lunch and dinner every day in the fall and winter. This soup recipe is one of my favorites to make because not only is it healthy and tasty, it combines ingredients I can guarantee are always in my kitchen. It takes about 20 minutes and depending on how many you are feeding can last a few days. I enjoyed it for lunch and dinner for 3 days!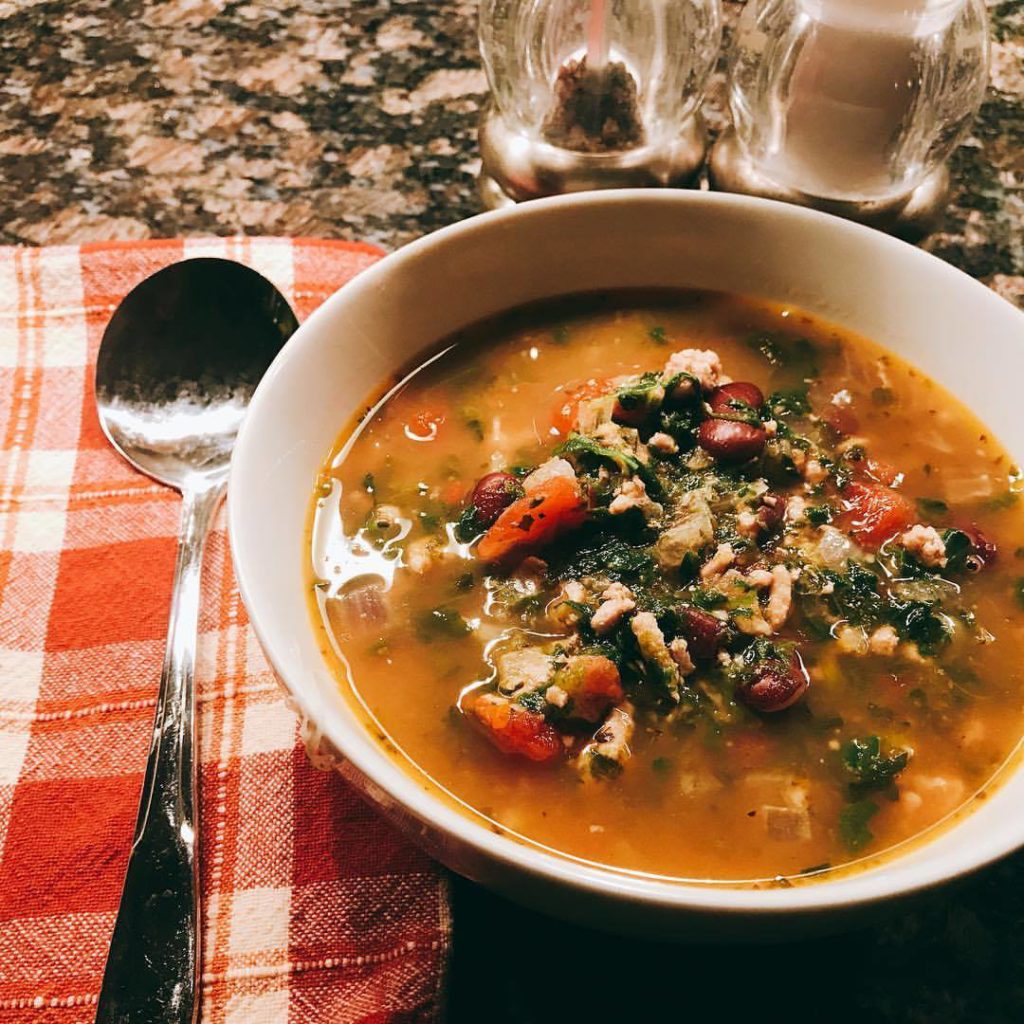 Turkey Bean Soup
2017-11-04 12:17:02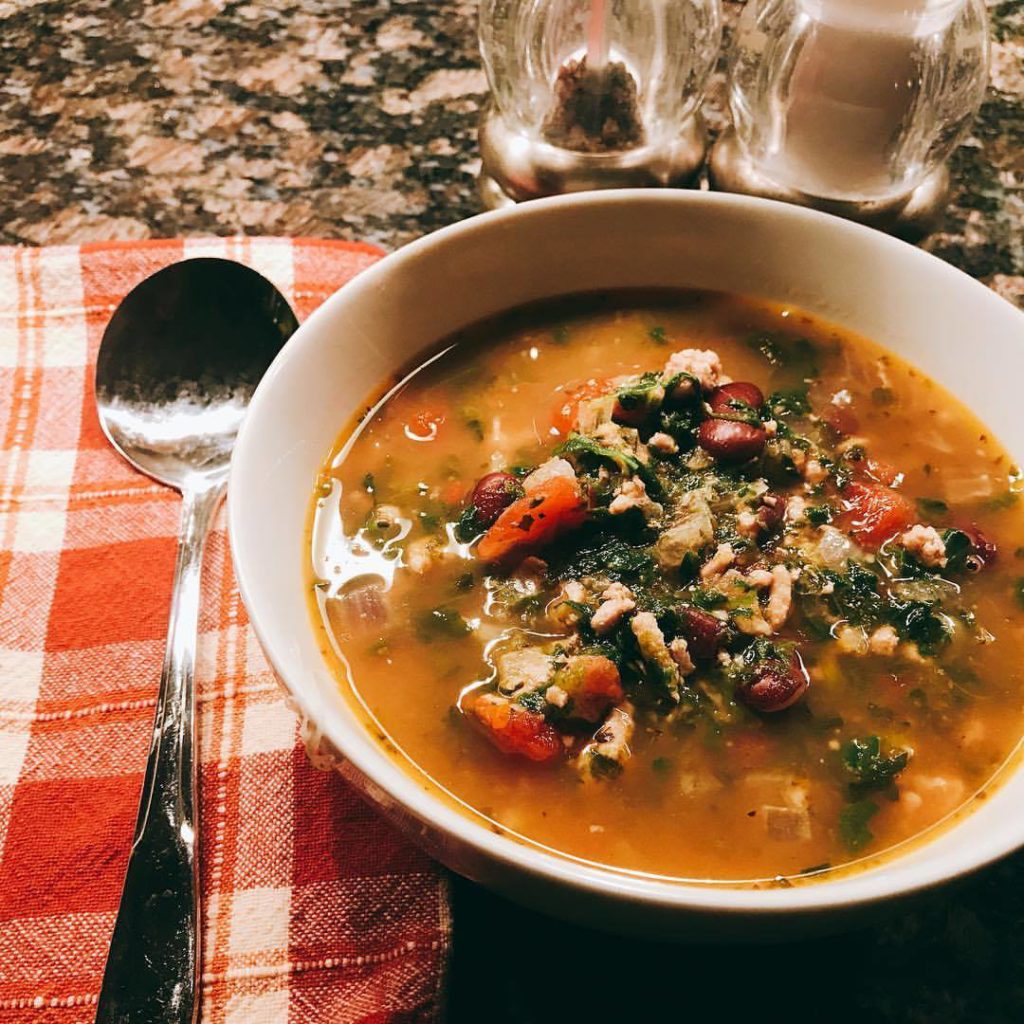 Serves 6
A super healthy, quick to make supper
Ingredients
1 tablespoon extra virgin olive oil
1 pound extra lean ground turkey
1 medium yellow onion, diced
1 clove garlic, minced
pinch of red pepper flakes
1/4 teaspoon black pepper
1 teaspoon dried oregano
1/2 teaspoon dried basil
1 (14.5 ounce) can diced tomatoes
1 (15.8 ounce) Kidney beans, drained and rinsed
8 ounces baby spinach
3 cups low-sodium chicken broth
Grated Parmesan Cheese, plus extra for garnish
Instructions
Heat the oil in a large pot over medium-high heat. Add the onions and garlic and cook until they are translucent and fragrant, about 7 minutes. Add the turkey and cook until you see no more pink, about another 7-8 minutes. Stir in as much of the red flakes as you like, depending on how spicy you like it.
Add the oregano, basil, canned tomatoes (with liquid), and beans. Stir to combine.
Reduce heat to medium-low, add spinach and cover for about 2 minutes or until spinach is wilted. Stir to combine.
Add broth, stir, and increase heat to medium. Continue to cook until heated through – about 5 minutes.
Remove from heat, stir in Parmesan cheese, and serve.
Notes
For a nuttier taste try Cannellini beans.
Life. Food. Wine. http://lifefoodwine.com/