Each year I offer a wine tasting at my home as part of my company's annual charity. I absolutely love hosting, love talking about wine but more importantly I love that so many people seem to want to join me in my wine enthusiasm away from the office.
I always wait until springtime to do this so people are not trudging through the miserable weather of a Boston winter and this past Saturday was the perfect evening.
About 15 colleagues and significant others joined me in a French vs. Argentinian Malbec tasting where we learned that an Hungarian Farmer named Malbec first planted his grapes in Southwest France during the middle ages. In the mid-19th century, Argentina's provincial governor Domingo Faustino Sarmiento hired a French agronomist named Miguel Pouget to bring grapevine cuttings to Argentina from France. The objective was to build a thriving wine industry in the image of France. After the Great Wine Blight in the 1900s where 40% of all French winemakers suffered a great loss the Malbec grape was practically obsolete, while in Argentina the fickle Malbec loved the terroir and became the most successful grape in all of Argentina. Today the Argentinian Malbec produces more than 70% of the world's Malbec's.
We started with tasting the familiar Argentinian Malbec's with their fruit forward, plummy and velvety, chocolatey texture.
Zolo Reserve 2013 Malbec – $ 20 – This is a partnership with the Rothchilds' family in Bordeaux. Very silky and lush
This extracted purple Malbec is furry and grapy smelling. A heavy sticky palate feels creamy, while cherry and boysenberry flavors are so ripe that the word syrupy is in play. A note of chocolate and lasting creaminess come up on the finish.
Mi Terruno 2014 Expresion Malbec – $17 – Small family winery and a step above your typical Mendoza Malbec
Intense red wine with violet hues. Very typical red fruits such as plum and cherry are evident on the nose and a little subtle vanilla from the oak ageing. Good body with sweet and round tannins and a pleasing finish.
Switching to the French Malbec's was quite a jarring experience for our tasters as you move from a silky smooth texture with fruit and a little dryness to a high tannins, savory tart but with a syrupy sweetness. It can take a minute to adjust. In fact, it took many of guests the whole night and many couldn't take to it at all. Personally, I absolutely love the complexity of the French Malbec's as it keeps me thinking throughout the glass of the wine. I love it!
Los Siguier 2012 Cahors – $20 – Very French – rustic a little brooding
This is a classic Cahors blend of Malbec and a bit of Tannat from chalky soils rich in seashells and other fossils. Deep and plummy with nice weight on the palate and delicate herbal and savory notes on the back end, it maintains its balance with a juicy acidity and fantastic structure with a pepper-tinged finish. This would be right at home next to grilled hangar steak or cassoulet!
Fabien Jouves Mas Del Périé 2014 La Roque – $27 – This is very elegant and also a natural wine with nothing added except a touch of sulfites at bottling.
Inky color with purple-blue highlights. Fresh nose mingling dark, almost jammy fruits with a touch of fig and smoked oak undercurrents. The palate brings together concentration, elegance and aromatic expression, boasting wonderful length. A lovely all-round wine with real ageability.
Without question, including me, the standout favorite of the evening was a Zolo Malbec Reserve 2013 from Argentina. At just $20 this is a great buy!
Thanks to Social Wines for helping me pick out these phenomenal wines and American Provisions for the awesome cheese pairing plate!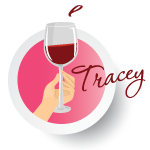 Sources: Wine Expectator, Washington Post, Wine Folly, Vivinio