People have some strange allergies and mine is right up there on the strange scale with being allergic to cinnamon. The most American of all the spices. Getting through the holiday season is quite a feat for me. My last big reaction was many years and while I know that allergies can come and go the fear of ever ingesting it again is very acute so I avoid it all costs. My friends are also amazing with telling me what to avoid if the smell is not as distinctive as it can be for cinnamon.
So, why am I telling you my allergy woes? Well, it's because when I am making a desserts for guests I want it to be pleasing but I also want to be able to enjoy the dessert with them. As this was for my Boxing Day dinner party all of the holiday dinner dessert menus tend to include cinnamon.
I was googling recipe ideas for my menu and came across a recipe for mini cheesecakes using vanilla wafers. Now why have I never thought of this? It's genius. I love cheesecake as do many people but I tend to stay away due to the graham cracker crust. I decided to give this recipe a go.
These little easy to make desserts are the perfect dinner party pleaser and I really liked how the softness and delicate flavor of the vanilla wafer blended with the cheesecake itself.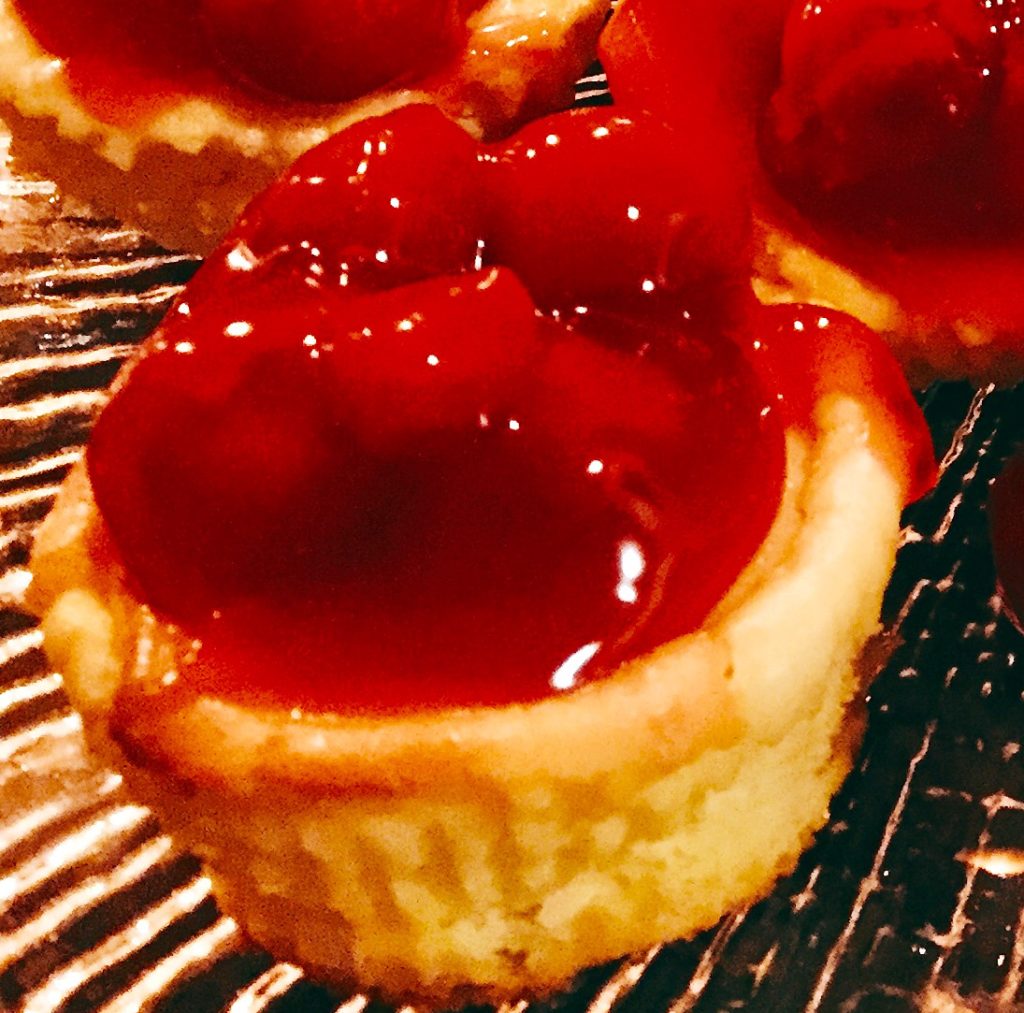 Mini Cheesecakes
2017-01-19 04:48:49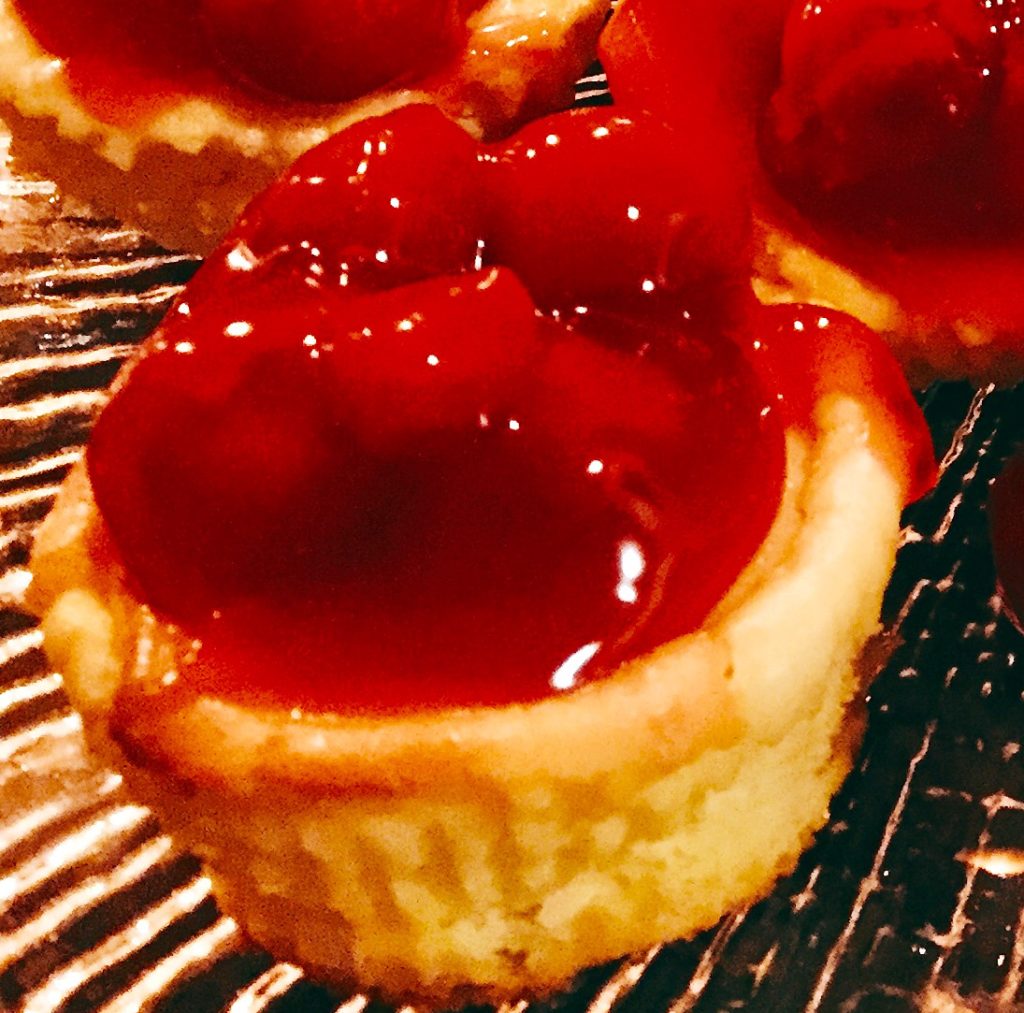 Serves 12
The perfect dinner party menu ending.
Ingredients
12 vanilla wafers
2 (8 ounce) packages cream cheese, softened
2 eggs
2 tablespoons lemon juice
2/3 cup white sugar
1 (21 ounce) can cherry pie filling, or flavor of choice
Instructions
Preheat oven to 350 degrees F (175 degrees C).
Line muffin tins with 12 paper baking cups. Place a vanilla wafer in each one.
In a medium mixing bowl beat cream cheese until fluffy. Add eggs, lemon juice, and sugar. Beat until smooth and thoroughly combined.
Fill each baking cup 2/3 full with cream cheese mixture.
Bake in preheated oven for 15 to 17 minutes or longer if needed. Mine took about 25 minutes with my oven. Cool on a rack. Top with fruit pie filling.
Pipe whipped cream or sweetened cream cheese into a rosette on top of each cheesecake just prior to serving, if desired.
Adapted from allrecipes.com
Adapted from allrecipes.com
Life. Food. Wine. http://lifefoodwine.com/