This past Labor Day weekend, I took a very short but super fun trip to San Diego. This gorgeous temperate part of California relaxed my soul and fueled my heart that the world still has polite and kind people and apparently they all live in San Diego. There is just such a laid back, warm way about San Diego folks.
The weather itself was an absolutely perfect walking around 72-75 degrees of warm weather with a light breeze.
Accommodation
We stayed at The US Grant Hotel close to the Gaslamp Quarter. This old and beautiful hotel looked after us from check-in to late check-out and is central to most of the places we wanted to visit during our stay. Our room was nice, big and clean with comfy beds and surprisingly quiet given how close we were to the elevators. The only problem I had was with the appalling pressure of the water in shower and the sink faucet, which just sprayed water everywhere. Definitely not a deal breaker but worthy of a mention. We enjoyed a bite and a cocktail in their lobby restaurant, The Grant Grill Lounge on our first night as we didn't get in until late. Great service and entertainment from a very talented jazz singer. We did end up enjoying a cocktail each night at The Grant during our stay and ended up getting to know the waitstaff, which is always nice when they remember you. A super welcome to what was a busy weekend to come.
Dining
For breakfast on Saturday morning we walked into the Gaslamp Quarter, which is significantly calmer during the day than the crazy town it becomes at night, to a place called Brian's 24. There was a bit of a wait outside for this obviously popular establishment. We put our name in and waited about 20 minutes for seats at the counter. Brian's is a funky, coolly decorated little restaurant diner attached to the Ramada hotel offering an extensive menu of 24-hour breakfast, brunch, lunch and late night. After our brunch, I could see the lure of this place. I absolutely recommend the Salmon Hash Benedict. Huge portions of solidly good food prepared us for a full day at the zoo.
Finding restaurants when travelling is usually my job so I always look for something with a local buzz rather than a tourist vibe. A restaurant, which caught my google eye was a place called Madison on Park in the University Heights neighborhood. I honestly loved the laid-back, easy going, hipster friendly atmosphere of this restaurant. The food is simply good, which I will share more about this coming week with a full post.
When I asked friends and colleagues where I should go in San Diego as a first timer, The Hotel Del Coronado ("The Del") came up over and over again as a must visit resort. This larger than life spectacular place is a bit overwhelming upon arrival but once you navigate your way through the crowds of people, tunnels and corridors of restaurants, bars and shops, you start to feel a little more relaxed. The full relaxation came about with lunch at Sheerwater where we dined on the patio looking out to the ocean. With a bottle of Duckhorn Sauvignon Blanc to share, appetizers of tasty (Boston-worthy) Lobster Bisque followed by a highly recommended and insanely good tuna poke for my friend and a sweet pea and feta salad topped with blackened shrimp for me, we honestly could not have been happier. What made this experience more delightful was the care from our waiter, Mary, whose customer service goes far beyond the ask of any waiter. She was thoughtful to our needs, funny, just the right amount of entertaining and filled with great recommendations for the rest of our trip.
After our leisurely lunch we spent the next few hours walking the around the shops and taking a stroll along the ocean promenade. The Del is in itself a tourist experience and well worth a trip even to just walk around.
Tours
As this was my first trip to San Diego I just had to go to the Zoo. It truly is a beautiful park. We decided to do the Backstage Pass so that we could get more up close and personal with what they call their ambassador animals. This was a really pricey pass at $105 plus the entry fee into the park of $50 but it was worth it just to meet some of the animals and be able to interact with them. Within minutes of this 1.5 hour special backstage tour I felt it was money well spent.
Two days with a six hour flight each way is definitely not enough time to explore this great city, so of course I have to go back and be less of a tourist and more of a visitor and really get to enjoy what is on offer in a relaxed, hipster manner. Perhaps I will stay at the Del Coronado 🙂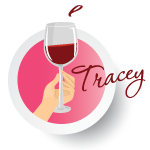 .