A few weeks ago I received an invite to Marliave Restaurant. I am quite familiar with Marliave, a restaurant I have frequented many times over my 19 years of living in Boston and I had little doubt it would be anything less than a lovely experience and as I was not wrong.
Marliave is located on Bosworth Street, which is a bit of a sketchy street reminiscent of photos from the late 1800s and never brought into the 21st Century. I am not sure I would walk down there alone at night but luckily this particular night I was joined by my friend Rob, BosGuy. Marliave was opened in 1875 by French immigrant, Henry Marliave who arrived in Boston armed with an American dream and a book of recipes.
Over the years, I haven't seen much of a change in this simple, whitewashed restaurant with two floors and multiple rooms. The downstairs is geared more towards the bar and casual dining crowd while the upstairs is split into two rooms more for the restaurant diner.
With a menu split into six sections of raw bar, appetizers, eggs, pastas, meat and fish and sandwiches there is literally something for everyone!
Marliave is all about craft libations of fun named cocktails like The Bone Shaker, Boston Tea Party, Bitter Smoke and A Compromise, which is a favorite of mine however, we felt a crisp white Bordeaux would go better with our menu choices.
Dinner started with a beautifully presented stack of sweet roasted beets with creamy goat cheese which tasted just as good as it looked, especially with the aged balsamic.
Entrées arrive at the table on stainless steel trays with a dome lid. Lifted off at the table, it gives the dining experience a bit of a step up, which makes you smile.
For my entrée I went with the Chicken, which they say is pan roasted "under a brick". Not 100% sure what this means. Does it really cook under a brick or are the air quotes to suggest it may not really be under a brick? The portion was enormous and probably could satisfy two or three people. While I did think the chicken was good, it didn't wow me. The risotto it rested on did! Creamy rice mixed through with earthy mushrooms and something special, which was perhaps just the roasted garlic. Whatever it was made it just good.
After some deliberation between Steak Frites and Salmon, Rob picked the salmon. I insisted we swap a little more than half way through and realized my food envy was warranted. This dish is perfect with delicate pink salmon over a medley of deliciously flavorful vegetables. The mildly salty creamy on the inside potatoes deserve their own ovation! Rob actually enjoyed my entrée a little more than I did.
No room for dessert, we stayed a little longer enjoying our wine and company.
Why would you go to Marliave? If you are looking for a casual get together with work colleagues stop by the downstairs and order a fun cocktail and the Rarebits, which is basically a bubbling dish of melted awesome cheese. It's great for a date night and if you have nothing to talk about then the menu with its insight into history and options for everyone will be a good conversation starter. Or just go and celebrate something special with friends, like a Tuesday night!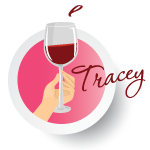 This meal was paid for by Marliave