When I was preparing the menu for my MBTI Dinner Party a few weeks ago, I was looking for something a little different for the one of the side dishes. After doing a little Google recipe browsing I came across this recipe for carrot orzo and thought why not. It's more exciting than boiled vegetables and a good starch replacement to potatoes or a heavy risotto and honestly it just looked pretty.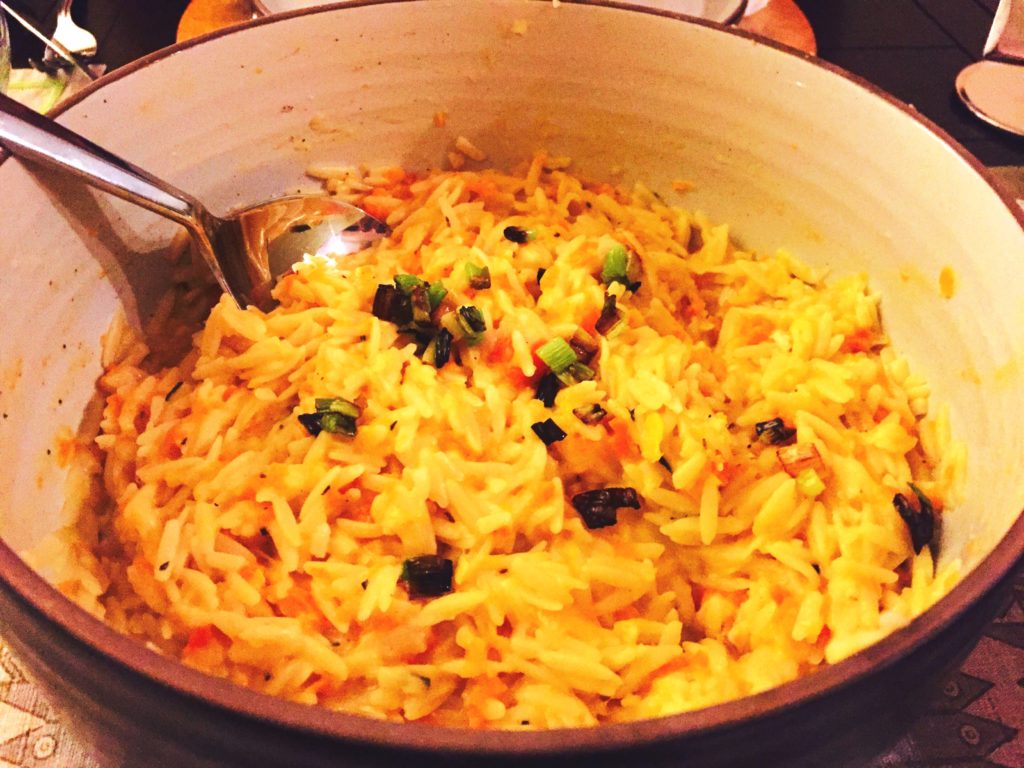 Carrot Orzo
2016-08-20 14:24:46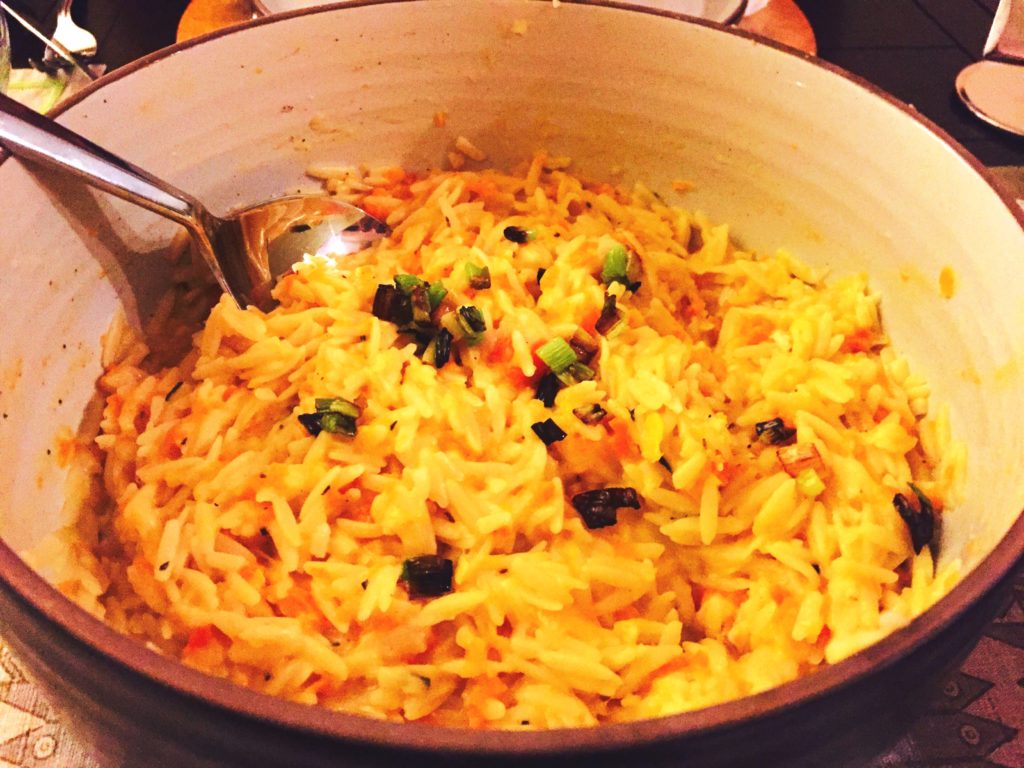 Serves 6
This dish is so colorful and vibrant, creamy in texture and wonderful in flavor with the sweetness of the carrots and rich cheesy taste of the parmesan. It's just good!
Ingredients
8 ounces carrots, cut into 1-inch pieces (about 2 cups)
2 1/2 cups chicken broth
3 tablespoons butter
1 medium onion, chopped
2 cups uncooked orzo pasta
2 garlic cloves, minced
1 teaspoon salt
1/2 teaspoon pepper
1 cup freshly grated Parmesan cheese
3 tablespoons chopped fresh chives
1 teaspoon chopped fresh thyme
Garnish: carrot curls
Instructions
Process carrots in a food processor 15 seconds or until finely chopped.
Combine 2 1/2 cups water and broth in a microwave-safe measuring cup. Microwave at HIGH 5 minutes or until very hot.
Meanwhile, melt butter in a large saucepan over medium heat. Add carrots and onion, and cook, stirring occasionally, 5 minutes or until tender. Add orzo and garlic, and cook 1 minute.
Slowly stir hot broth mixture, salt, and pepper into orzo mixture. Cook, stirring often, 15 to 18 minutes or until liquid is absorbed.
Stir in Parmesan cheese, chives, and thyme until blended. Serve orzo immediately. Garnish, if desired.
Notes
Pasta can be used as an alternative to orzo.
Life. Food. Wine. http://lifefoodwine.com/