My friend had been working non-stop for the last month or more, so I decided to offer her a home cooked meal and some fabulous wine from my little collection. She immediately agreed stating that she would have no make-up on and highly likely would be wearing slippers :). Absolutely fine by me as I would like be in a similar state of dress and make-up'less.
She came over around 6.30pm and sat at my island snacking on some cheese and crackers while I went about putting together a Martha Stewart favorite of Chicken Puttanesca with Orzo.
I opened a ridiculously outstanding bottle of Modus Operandi Cabernet Sauvignon 2012 and I took my time making dinner so we could catch up with everything and anything.
Dinner was fantastic and tasted even better on Sunday reheated. I will probably also have it for the next two nights.
Our evening ended with a sweet gift of some macarons from La Maison du Macarons in New York City.
What an absolutely perfect evening after a crazy busy week in New York.
I will not admit that I opened another bottle of fabulous red wine.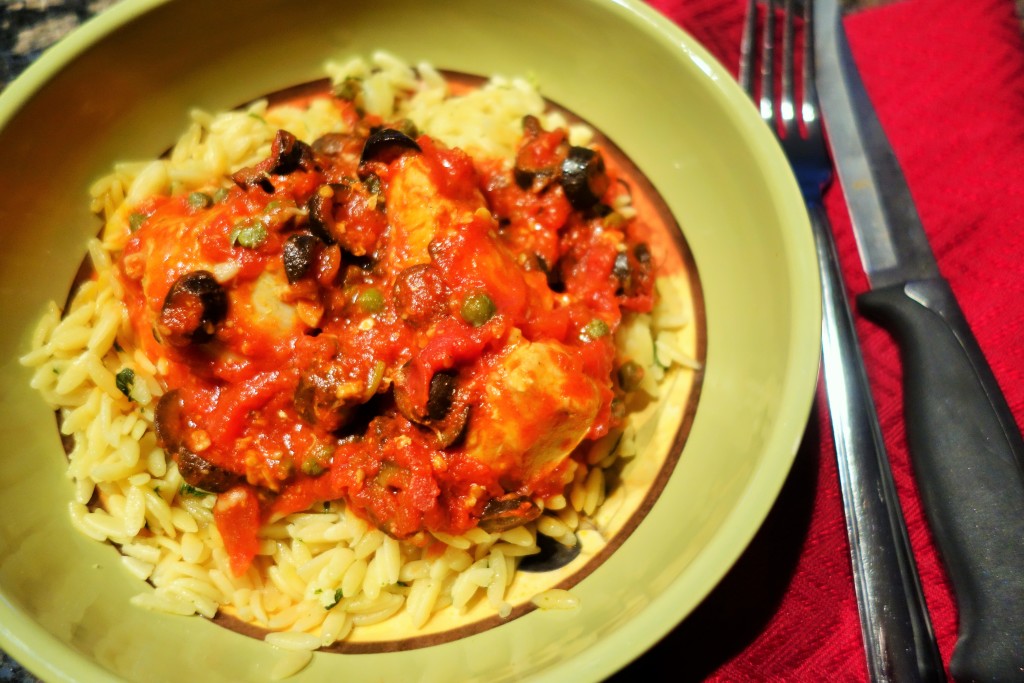 Chicken Puttanesca with Orzo
2016-03-27 18:06:00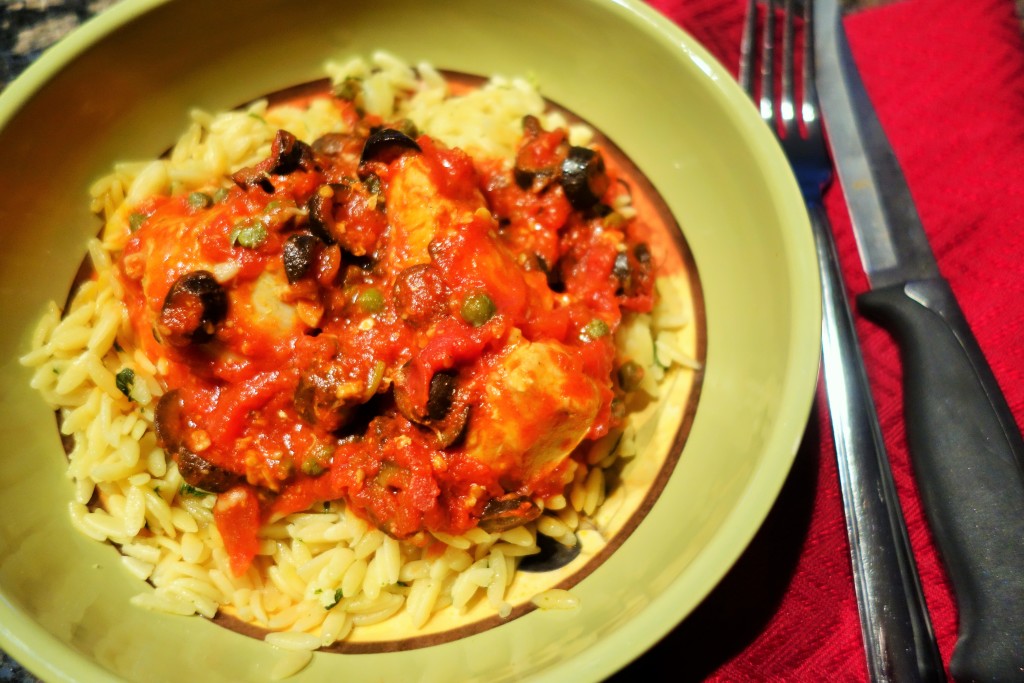 Serves 4
This particular recipe is one of my favorites as has a little something extra with brine juice from capers and the capers.
Ingredients
3/4 pound orzo
1/4 cup extra¬ virgin olive oil
1/3 cup chopped fresh parsley
Coarse salt and ground pepper
1 large cloves garlic, finely minced
3 tablespoons capers plus 1 tablespoon brine
4 chicken cutlets (about 1 pound)
1 can (28 ounces) diced tomatoes
1/2 cup chopped Kalamata olives
Instructions
Cook orzo according to package instructions; drain and transfer to a bowl.
Add 2 tablespoons oil and the parsley. Season with salt and pepper.
In a medium bowl, whisk garlic, 1 tablespoon oil, the brine, and 1/2 teaspoon pepper; toss with chicken.
In a large nonstick skillet heat remaining tablespoon oil over medium-high. Cook chicken until golden and cooked through, 5 to 8 minutes, flipping halfway through.
Transfer to a plate. Add tomatoes and their liquid, olives, and capers to skillet; boil until thickened, 4 minutes.
Stir in any juices from chicken and season with salt and pepper. Serve chicken with orzo and sauce.
Life. Food. Wine. http://lifefoodwine.com/