As a child I always thought my mum was the best cook in the world. She made the greatest meat and potato pie, chicken curry and Sunday dinner of meat , potatoes and vegetables. It never ever tasted the same twice, however, I had no idea it was because my mum was the queen of the throw together and never measured anything, not even for her pie crust. What I didn't question was the fact that these were the only meals we really ever eat as children. She would put the vegetables on at the same time as the meat and boil or stew them to within an inch of their life. I really had no idea what vegetables actually tasted like as I only had them over-salted and mushy. I do miss my mum and even her cooking so very much.
One of the items which was always present in our kitchen cabinets was red cabbage in a jar. My dad and I once counted 19 jars of them and had to put a moratorium on the further purchase of any more. I have no idea why, it was just one of those things my mum always bought at the store. Red cabbage would be served as the side dish to every meal listed above. I am not kidding, we had it with everything.
This brings me to the Pork Tacos I made last week. For some reason, I really wanted the red cabbage in a jar as I knew it would taste fantastic. I looked everywhere but no such luck. I had no choice but to make my own.
I found this recipe online and I have to say I love it. It is really tasty and a great side or addition to many dishes as an alternative to boring old lettuce salad. It was a wonderful addition to the tacos. I love its sweetness because of the honey and the slight tang from the vinegar. I eat it every single day last week!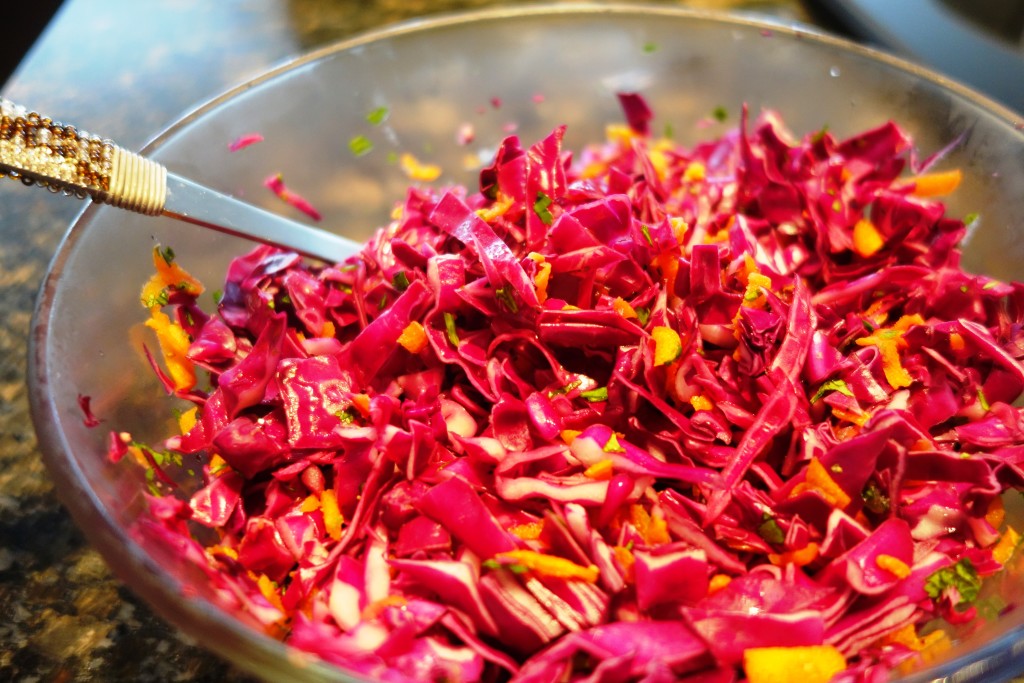 Red Cabbage Slaw
2015-07-26 13:28:53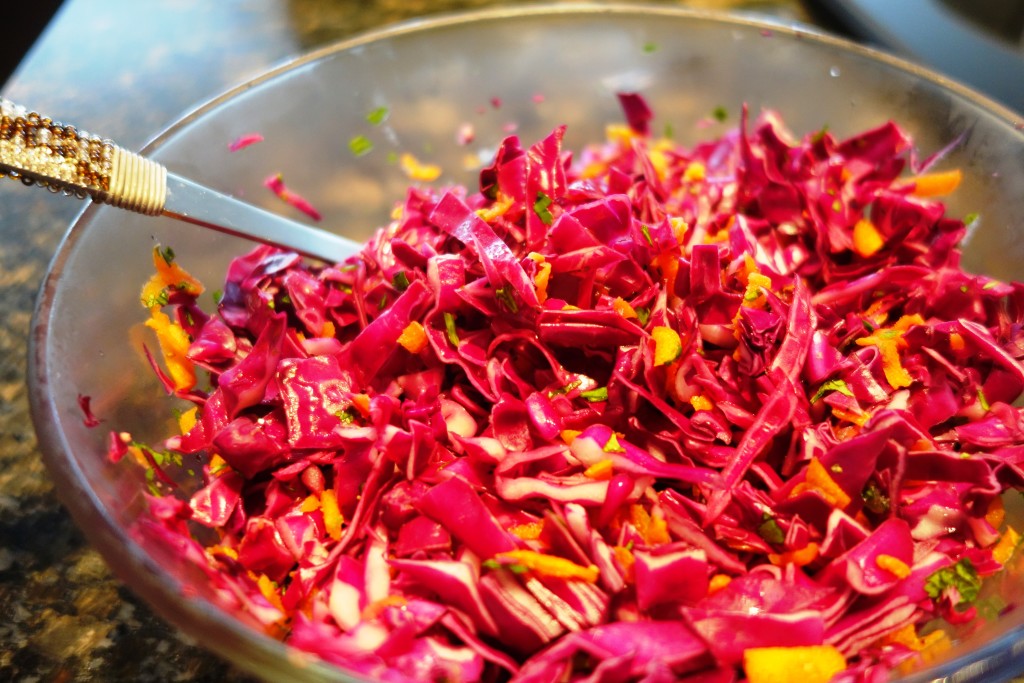 Serves 4
A sweet, tangy alternative to boring shredded lettuce.
Ingredients
½ red cabbage, thinly sliced
½ c cilantro, chopped
2 med carrots, shredded
⅓ c rice vinegar
½ tbsp sugar
½ tbsp honey
1 tsp salt
1 tsp pepper
Instructions
Toss all ingredients in a bowl and allow to sit for at least an hour.
Life. Food. Wine. http://lifefoodwine.com/