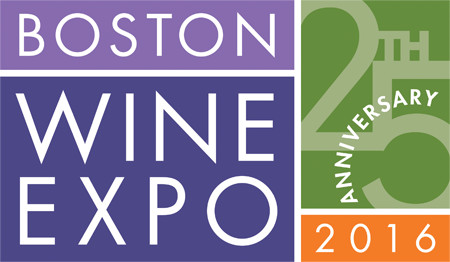 Each year after I have failed to do my New Year's Resolutions within the first week of making them, I start to look forward to what's on offer for the upcoming year. In the cold winter months if you are not a skier, which I am not, that leaves me with the Wine Expos. In particular, the Boston Wine Expo at Boston World Trade Center & Seaport Hotel.
The Wine Expo these days for me is so much more than wine. It's the unbelievable seminars, the famed Chef demonstrations, the cheese and chacuterie tastings and the endless gadgets, gifts and fun books on offer. Not forgetting The Grand Tasting, which brings me to a fantastic offer I have for you to win 2 free tickets for Sunday's Grand Tasting. The tickets include the following…
As you walk into the Grand Tasting, you receive the famed Boston Wine Expo souvenir glass that is yours to keep.
You will also receive a color glossy magazine outlining all the exhibitors that are present and where to locate them, celebrity chef demos and guided tastings/seminars along with other show facts. There's room in the magazine to take notes on the wines that you taste at the Expo.
Access to wine samples from over 300 producers
Complimentary food samples from scores of providers
A chance to view live cooking demonstrations on two big stages (free, 1st come, 1st seated)
For more information check out the following links…
To win these tickets you can make a comment below, on Facebook or on Twitter by February 1 with your name and email address. You can also email me directly if you do not wish to leave this information at tracey@lifefoodwine.com.
To purchase tickets please use this link and get an additional $10 off your ticket price. I highly recommend the VIP Experience; however, all of it is a great time I can assure you.
More to follow on what's on offer for this year's Boston Wine Expo.
I can't wait!!!