I have had a madeleine baking tray for years. I honestly can't even remember buying it. It is actually a strong possibility I may have acquired by accidental theft from my old roommate, Lauren, circa 2003. Nevertheless, it was time it was used and what better occasion than cooking dinner for the girls with a French menu in mind. I have already shared my recipe for our awesome signature cocktail of the evening, a French 75. I will share the recipes for the Baked Goat Cheese and Coq au Vin over the next few weeks. In the meantime, why don't I start with sharing this recipe for delightful Madeleine's.
I made enough for 12 cookies, however I should have made double that given that I eat about five of them prior to our dinner. I really needed to make sure they were up to par for my guests. I am not just saying this because I made them… they were as good as buying from a high-end bakery!
I decided to dip some of them in chocolate for something a little different. They are truly light deliciousness and really easy to make.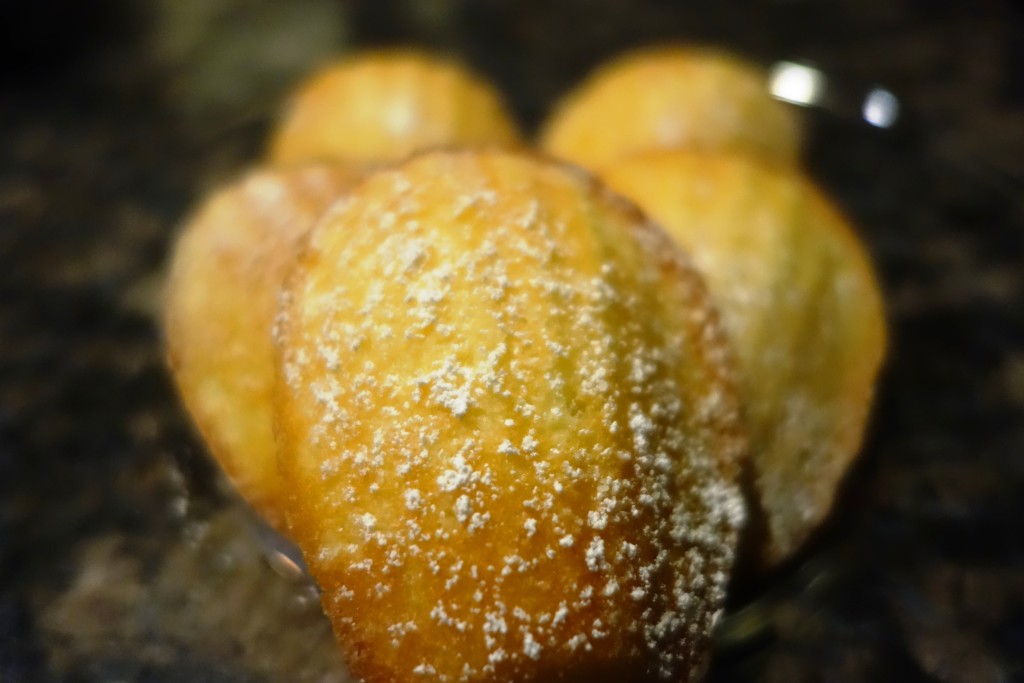 Madeleine's
2015-12-30 12:11:07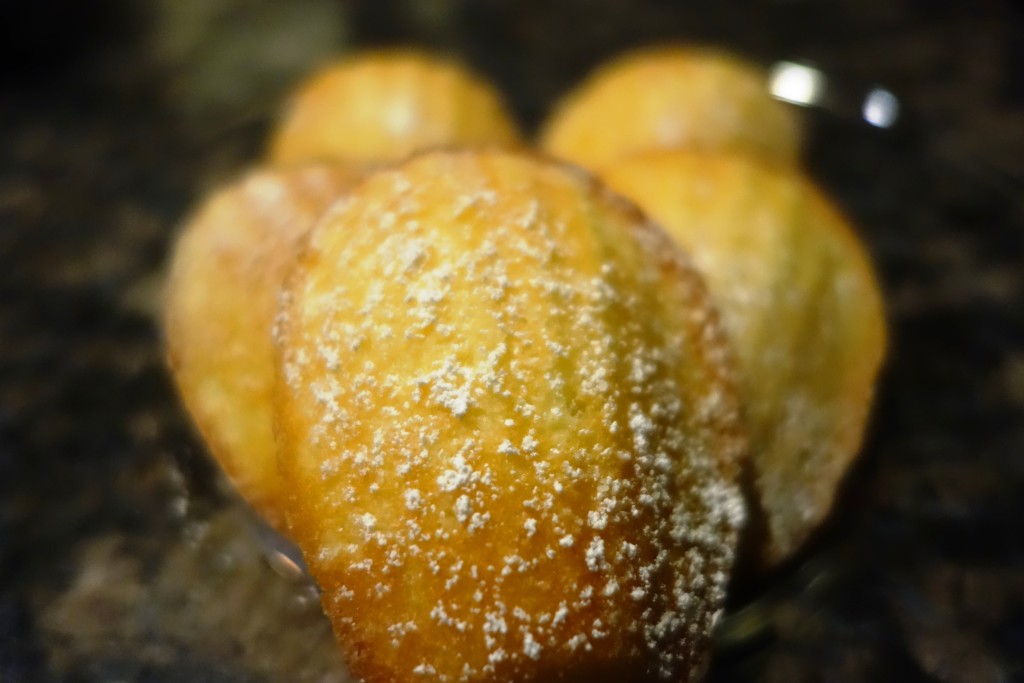 Serves 12
Light, easy and really tasty french cookies.
Ingredients
2 eggs
1/2 cup white sugar
5 tablespoons unsalted butter
3/4 cup all-purpose flour
1 teaspoon baking powder
1/4 teaspoon vanilla extract
1/2 lemon, juiced and zested
1/3 cup confectioners' sugar for decoration
Dark chocolate for dipping (optional)
Instructions
In a large bowl blend eggs and sugar add butter and blend well. On low speed, blend in flour, baking powder, lemon, vanilla.
Cover bowl with towel and let sit for one hour.
Preheat oven to 375 degrees F (190 degrees C) and butter and flour madeleine molds. Whisk batter then spoon into molds 3/4 full. Bake 8-10 minutes. Remove from molds and cool. Dust with confectioners' sugar.
Notes
For an extra special treat dip the cookies in dark chocolate.
Adapted from allrecipes.com
Adapted from allrecipes.com
Life. Food. Wine. http://lifefoodwine.com/