While this year I didn't have my traditional Boxing Day (December 26) dinner party due to friends being out of town, I did put together a small dinner party just for the girls on December 23.
I decided to go with a French menu of Baked Goat Cheese Salad, Coq au Vin and Madeleine's for dessert. I will be sharing all of these fabulously fun and quite easy recipes this week but for now I wanted to share our cocktail of the evening, which was a French 75.
The first time I ever tasted a French 75 was in New Orleans at Arnaud's on Bourbon Street in their aptly named French 75 Bar. I was immediately hooked. Two of my favorite drinks in one glass – gin and champagne! Kerry, who I was with in New Orleans took on the task of being the signature cocktail maker of the evening.
The origin of the French 75 is somewhat murky, even the ingredients are a little confusing depending on what you read. Is it Gin or is it Cognac? My preference is absolutely gin. From the little research I did, it seems to have found its birth during the prohibition era somewhere in America. However, there is an even earlier story which I like best and given my British and now Boston roots this is the one I will stick to. When Charles Dickens visited America in 1867 he would entertain the literary elite of Boston at the Parker House with a drink of A Champagne Cup with Tom Gin, sugar and citrus. Sounds familiar right?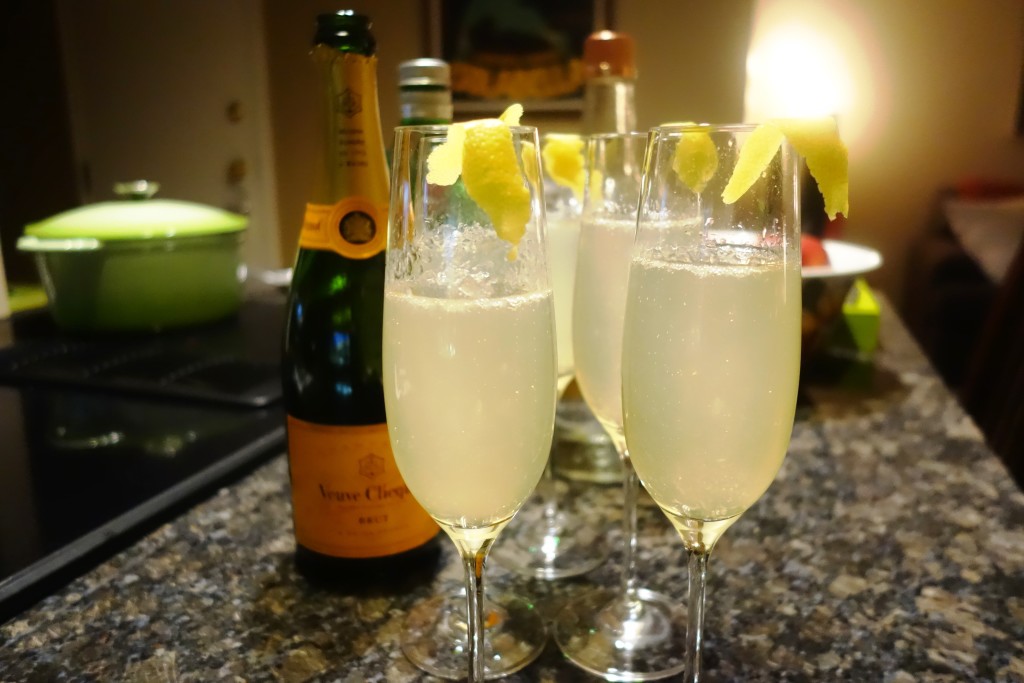 French 75
2015-12-27 10:36:37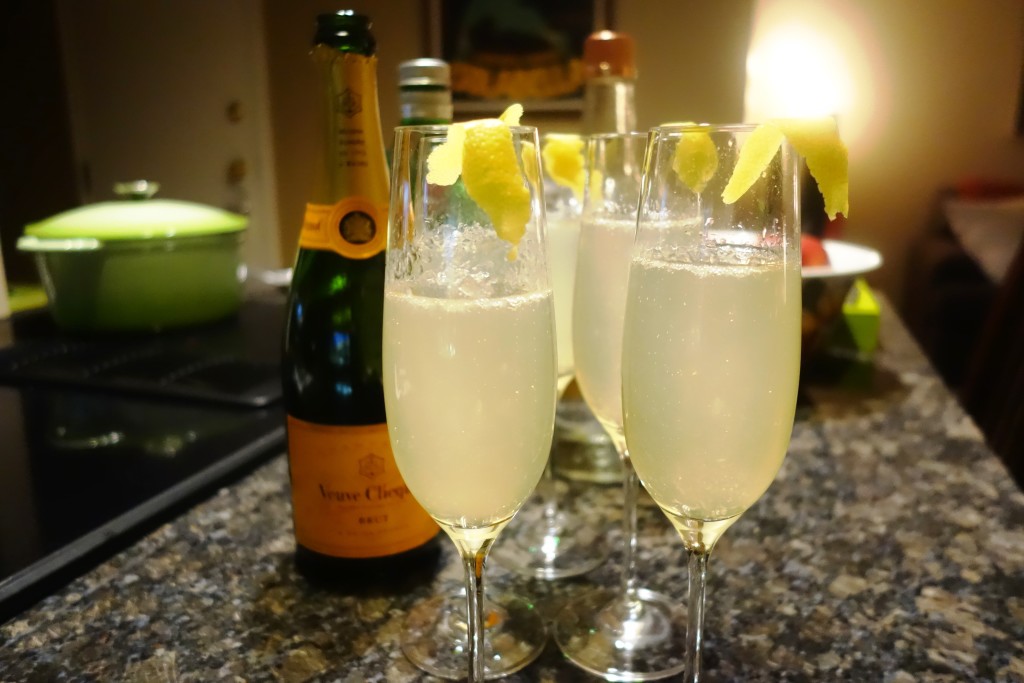 Serves 1
A super signature cocktail for any dinner party
Ingredients
1 lemon
3 tablespoons (1 1/2 ounces) gin
1 1/2 tablespoons (3/4 ounce) fresh lemon juice
1 tablespoon (1/2 ounce) simple syrup
1 cup ice cubes
1/4 cup (2 ounces) Champagne, chilled
Instructions
Using zester or paring knife, slice peel from lemon in long, thin spiral. Reserve lemon for another use and set peel aside.
In cocktail shaker, combine gin, lemon juice, and simple syrup. Add ice and shake vigorously for 20 seconds. Strain into chilled Champagne flute and top with sparkling wine.
Garnish drink with twist and serve immediately.
Notes
Simple Syrup: Equal parts water and sugar. In a medium saucepan combine sugar and water. Bring to a boil, stirring, until sugar has dissolved. Allow to cool.
Adapted from Epicurious.com
Adapted from Epicurious.com
Life. Food. Wine. http://lifefoodwine.com/
Why dont you vote: Gin or Cognac

Loading ...

Source: Wikipedia, Liquor.com, Epicurious