In my ongoing quest to make as many fabulous recipes from this month's Food & Wine magazine, I attempted my third one this past weekend… Quinoa -Pork Meatballs. This recipe was part the Handbook – What to Cook now recipes from F&W's Kay Chin called "Market Math: Quinoa". Well, I do enjoy Quinoa very much, I am a fan of pork and I make meatballs quite a bit but with ground turkey, so thought this recipe might be nice change for me. It also seemed healthy enough to eat throughout the work week when I try to avoid "bad" foods.
This dish is very easy to make, however, I did make one adjustment to it. The recipe doesn't call for breadcrumbs as it substitutes quinoa, however, I did have to add some as the quinoa/pork mix was too wet and messy. This could have been the type of quinoa I used which was a new (quite expensive) organic brand. To be honest, even with a ¼ cup of breadcrumbs, they did still fall apart a little in the pan but I have to say they were quite possibly the tastiest meatballs I have had in years and my friend, Kathleen would concur as we devoured enough of them between us – so much for being healthy. I was actually eating the broken ones straight from the pan as I was taking them. Nothing was wasted at all.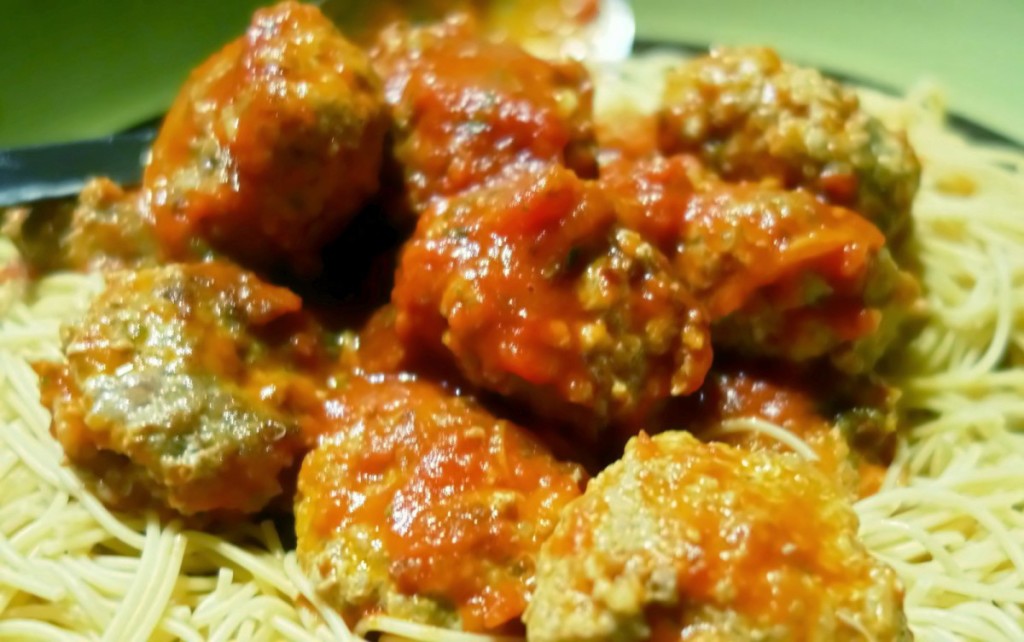 Quinoa-Pork Meatballs
2015-09-14 15:27:41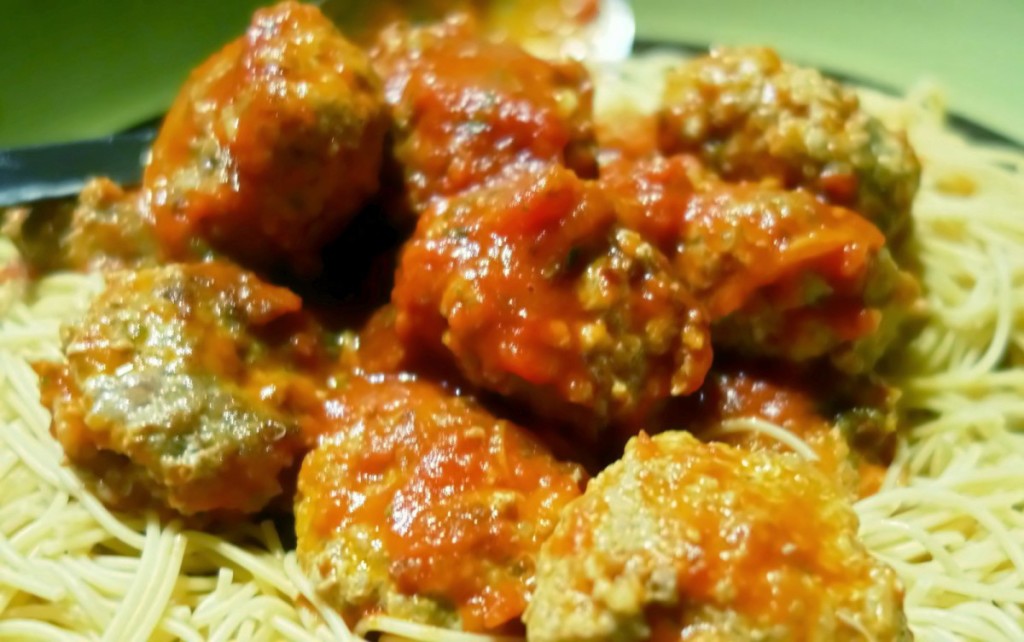 Serves 4
A tasty alternative to beef or turkey meatballs
Ingredients
½ Cup Quinoa
1lb ground pork
2 large eggs
1 teaspoon salt and pepper
½ teaspoon of grated nutmeg
2 tablespoons canola oil
2 cups marinara sauce
¼ chopped fresh basil
Up to ¼ dry breadcrumbs (use if necessary)
Instructions
Cook the quinoa until tender, let cool. In a bowl, mix the quinoa with 1lb ground pork, eggs, salt & pepper and nutmeg. Mix and form into 12 meatballs. If the mixture is too wet add some breadcrumbs a teaspoon at a time.
Heat the canola oil in a large skillet and brown the meatballs over moderate heat, turning, 8 minutes.
Add the marinara sauce and basil and simmer until the meatballs are cooked through, about 8 minutes.
Notes
Tastes great over pasta.
Adapted from Food & Wine Magazine
Adapted from Food & Wine Magazine
Life. Food. Wine. http://lifefoodwine.com/