Last Tuesday (Taco Tuesday) I had some friends coming over for dinner. I had already decided that weekend I was going to make tacos and I wanted to make them from scratch. I have on many occasions with my old roommate enjoyed taco night with Old El Paso kits and ground turkey and I have to say I have always been a happy taco camper. I do still occasionally indulge when I want a quick meal.
This time I felt a grown up approach was needed and I wanted pork tacos. I had to work from home on Tuesday afternoon so knew I could go the slow cooker approach, which let's be honest is one of the greatest inventions ever! That said, I took an alternative route and used my Dutch oven.
I found a recipe for slow cook pork tacos and adapted it quite a bit to my own liking. I added tomatoes a little sugar and not as many chilies as it required. This recipe called for Chipotles in Adobe sauce which I had never used before and although I used 3 as the recipe called for, I am going to suggest using 1 or 2 in this recipe as even the aroma was eye watering and I love spice! This is where the sugar came in, which calmed down the spice significantly. What we got was unbelievably tasty shredded pork with a nice kick of chili spice to awaken the taste buds.
I did also make some shredded chicken with tomato sauce, chili and cumin as an additional choice for all of us if the pork spice got too much to handle. It actually didn't at all so I had even more leftovers for the rest of my week.
Along with the tacos I made some guacamole, salsa, and an awesomely good red cabbage slaw, which I will share the recipe for soon. It was soooo good and what a nice alternative to shredded lettuce. I have to say the only thing I didn't make from scratch was a Mexican bean salad, which I bought from Stop & Shop. Everything was a success.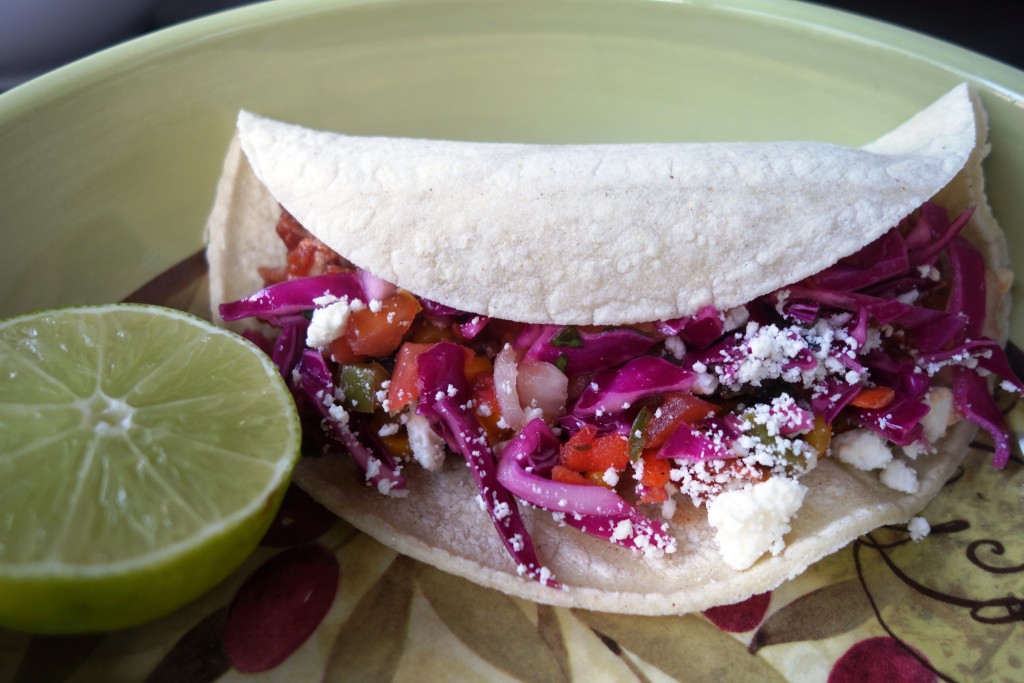 Dutch Oven Pork Tacos
2015-07-18 08:45:22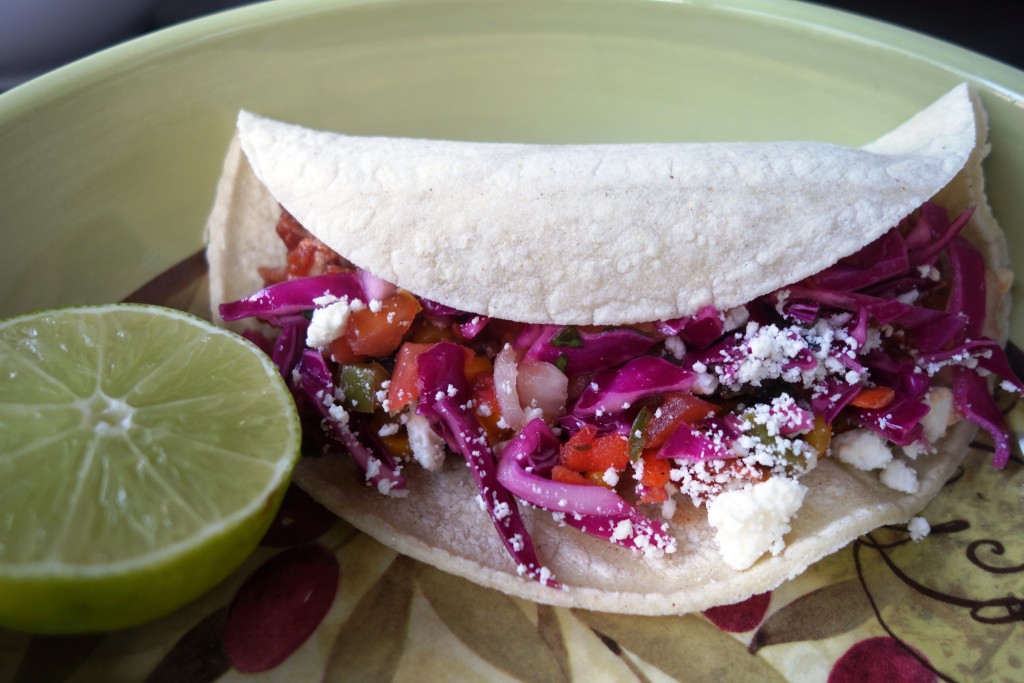 Serves 5
Taco Tuesday extraordinaire
Ingredients
1 green chili pepper, seeded and chopped
½ teaspoon of chopped garlic
2 chipotles in adobe sauce (I used Pastene)
1 medium white onion, roughly chopped
3 tablespoons extra virgin olive oil
2 tablespoons honey
1 tablespoon cider vinegar
Kosher salt
2 teaspoons dried oregano, preferably Mexican
3 3/4 cups chicken broth
1 can 14oz chopped tomatoes
2 tablespoons of sugar
4 pounds boneless pork shoulder (untrimmed), cut into chunks
Freshly ground pepper
Corn tortillas warmed, for serving
Assorted taco toppings, for garnish
Instructions
Put the pepper and the garlic in a bowl; add 2 to 3 tablespoons water. Microwave on high until soft and pliable, 2 to 3 minutes. Transfer the chills and garlic to a blender.
Add the chipotles, onion, 2 tablespoons olive oil, honey, vinegar, 1 tablespoon salt and the oregano to the blender; puree until smooth. Heat the remaining 1 tablespoon oil in a Dutch oven over high heat; add the chili sauce and fry, stirring, until thick and fragrant, about 8 minutes. Pour in the broth, tomatoes and sugar and reduce until slightly thickened about 10 minutes.
Season the pork all over with salt and pepper and transfer to the Dutch oven and mix through with the sauce. Add the bay leaves. Cover and cook on high until the meat is tender, about 1 hour 45 minutes at 350 degrees; uncover and cook 30 more minutes.
Discard the bay leaves. Shred the pork with 2 forks; season with salt and pepper if required. Serve the shredded pork in the tortillas, along with toppings.
Notes
This dish can also be made in the slow cooker if you want to leave for the day. Add pork with sauce on high for 5 hours.
Life. Food. Wine. http://lifefoodwine.com/