Do you know those go-to dishes you have where you almost always have the ingredients, they are very easy, somewhat healthy and of course quick to make? Well, this is one of my favorites. I have been making this dish in many versions for years and it has never failed to satisfy my taste buds and hunger.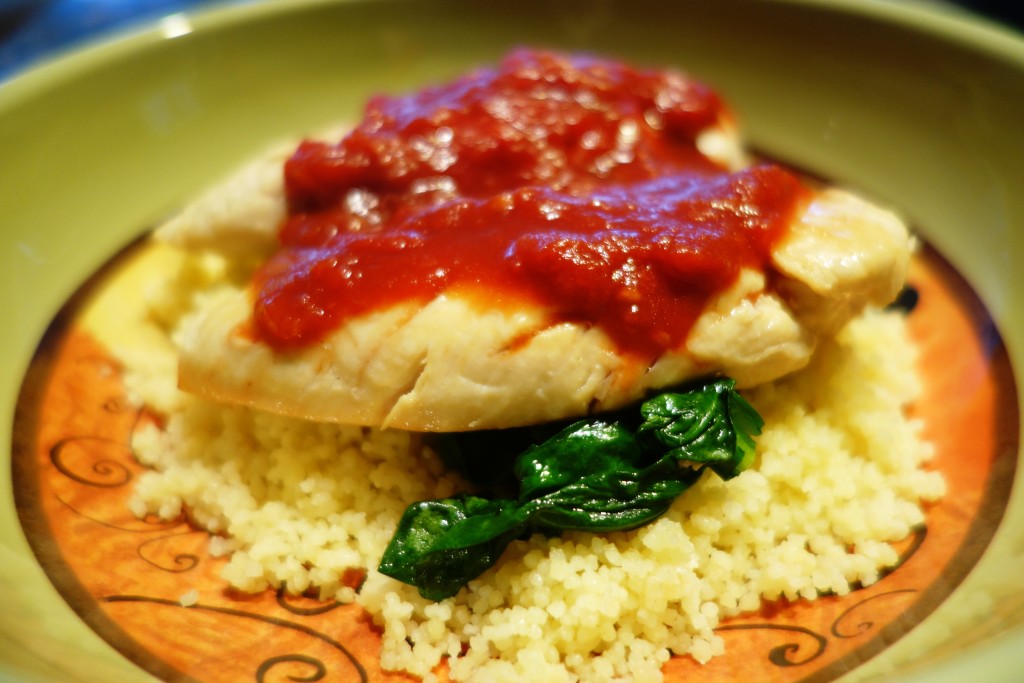 Balsamic Chicken with Spinach
2015-05-16 12:41:50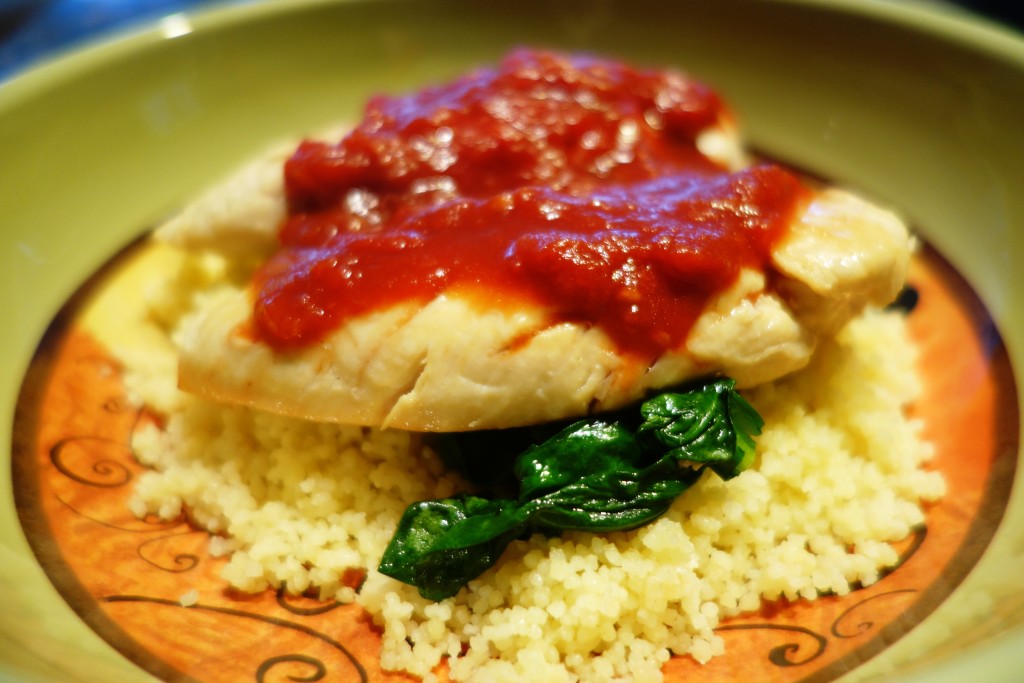 Serves 4
Ingredients
1 tablespoon olive oil
2 (8-ounce) boneless, skinless chicken breasts, halved
8 ounces baby spinach
2 tablespoons balsamic vinegar
1/3 cup low-sodium chicken broth
1 cup low-sodium canned chopped tomatoes with juice
2 cups whole wheat couscous, cooked
Salt & pepper to taste
Instructions
Heat a large sauté pan over medium-high heat. Add the olive oil and heat.. Add the chicken and cook about 4 minutes per side, or until cooked through and juices run clear. Remove the chicken and set aside. To the same pan, add the spinach and cook just until wilted, about 1 to 2 minutes. Remove from the pan and set aside. Lower the heat to medium and add the balsamic vinegar and chicken broth to the pan and stir, scraping the bottom of the pan to remove any browned bits. Add the tomatoes, bring to a simmer and cook 3 to 5 minutes.
Place the couscous in a serving bowl. Top with the spinach, chicken and balsamic-tomato sauce.
Notes
This dish is also great reheated throughout the week. Perfect for the times when you dont have time to make dinner. It is also a dish that pairs really well with an oaky chardonnay.
Adapted from Food Network
Adapted from Food Network
Life. Food. Wine. http://lifefoodwine.com/