I am kind of obsessed with the new Wholefoods in the South End. It's not good for my wallet. I can be in there for hours browsing all the goodies they have on offer and thinking I need to buy everything because I am going to cook every day this week or next. It never happens and I end up throwing food away, which is so terrible. I am trying to get better and now have recipes in mind with specific ingredients so I don't digress from the list. It doesn't always work, especially when I wander into the wine aisle, but the effort is there.
On my last trip I bought some fresh salmon specifically to make these amazingly tasty salmon cakes. I also wandered off to the wine aisle and overdid the spending once again.
I paired this dish with a fabulous Highlands Chardonnay 2012.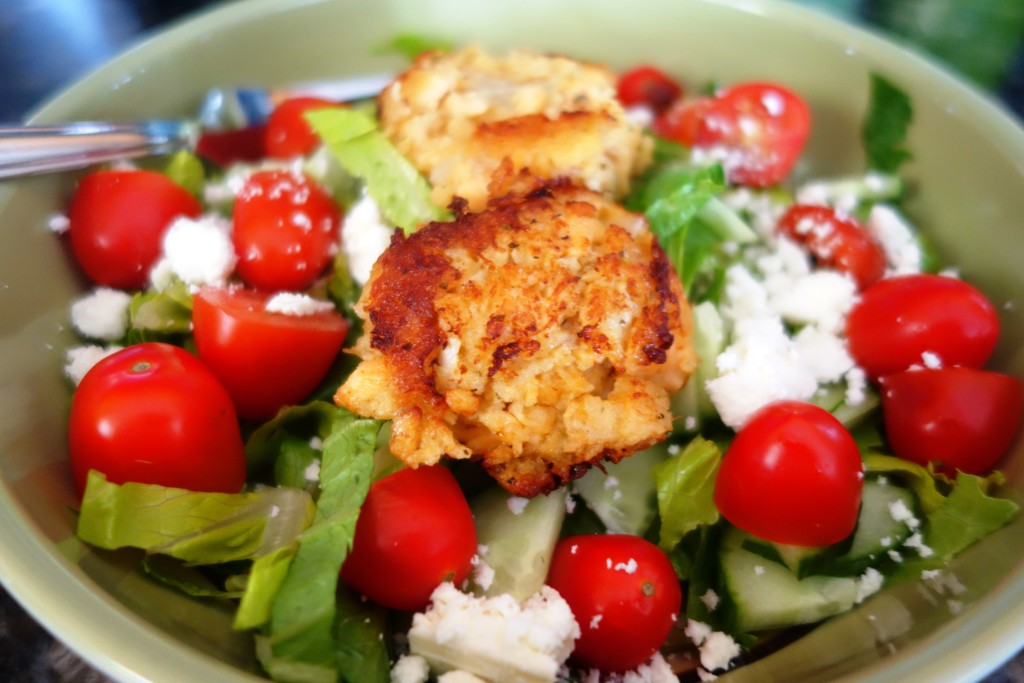 Salmon Fillet Cakes
2015-04-19 15:14:16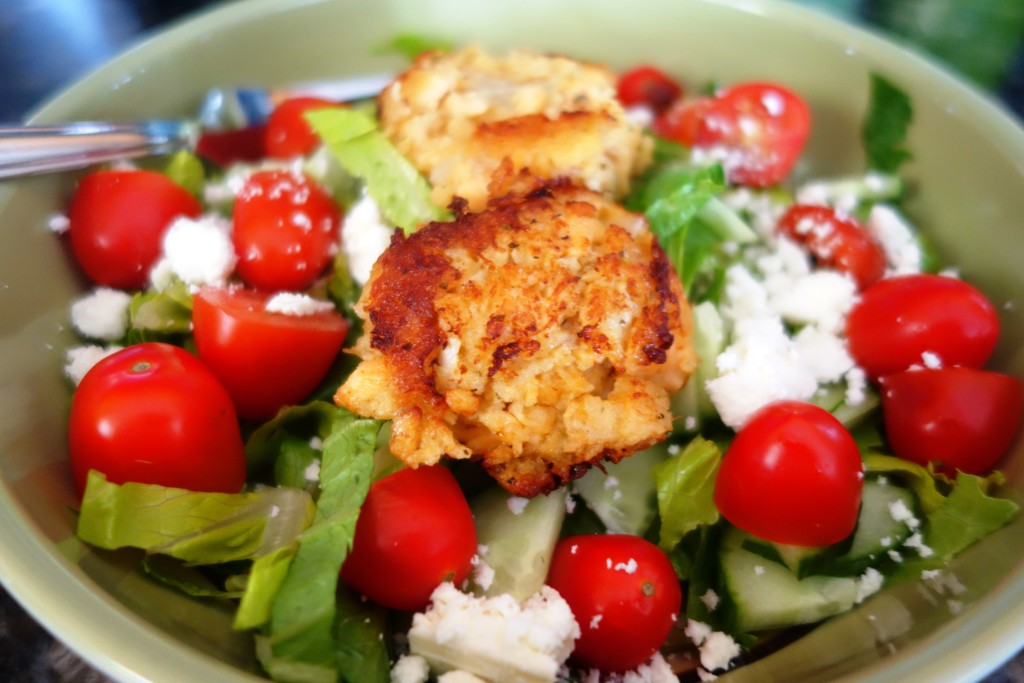 Serves 6
Easy to make and fabulous to taste.
Ingredients
1/2 cup white wine
Pinch of the following spices to make up 3 tablespoons (or just use Old Bay) – dry mustard, ground black pepper, ground ginger, sweet paprika, ground nutmeg, crushed red pepper flakes, ground cardamom . I tend to always have these spices to hand so it's easy for me..
1 tablespoon kosher salt
1 (1 pound) boneless salmon fillet
1 teaspoon kosher salt
1 1/2 cups panko bread crumbs
3 tablespoons butter
1 small yellow onion, finely chopped
2 eggs, beaten
Juice of 1 lemon
Vegetable oil for frying
Instructions
Combine 4 cups water, wine, 2 tbsp of the combined spices, and 1 tbsp. salt in a 10" skillet. Bring to a boil over high heat.
Add salmon skin side down, turn off the heat, cover, and let salmon cook gently in the hot liquid for 10 minutes.
Using a metal spatula, transfer salmon to a plate skin side up and let cool. (The salmon should still be rare in the middle.)
Peel off and discard salmon skin. Break salmon into small pieces and places pieces in a large bowl.
Notes
The recipe calls for Old Bay seasoning, which can be store bought, but I prefer to add my own spices individually to my liking. I am not a huge fan of cinnamon
Adapted from From a recipe on allrecipes.com
Adapted from From a recipe on allrecipes.com
Life. Food. Wine. http://lifefoodwine.com/