I finally took a grocery shopping trip at the new Wholefoods in the South End. It's awesome and a bit too scary for me to shop there on a regular basis. I just want to buy everything because everything looks so good. They really know what they are doing to entice people.
My focus while there was to buy healthy food for the week. It took a great effort to to not wander their wine aisles. A huge effort!!! I ended up with a whole lot more great foods than I intended but I got some good stuff like kiwi, kale, spinach and salmon. I love their 360 products. The frozen fruit such as strawberries and blueberries are great for smoothies. In fact, I made an awesome kale, banana and strawberry smoothie for breakfast. A healthy start to the the day.
For dinner I made some crispy skin salmon and Parmesan spinach cakes. I love this slightly healthier option for a veggie side dish than just boring spinach. I am not going to lie I did pair it with a wonderful glass of the Paul Hobbs "Crossbarn" Chardonnay.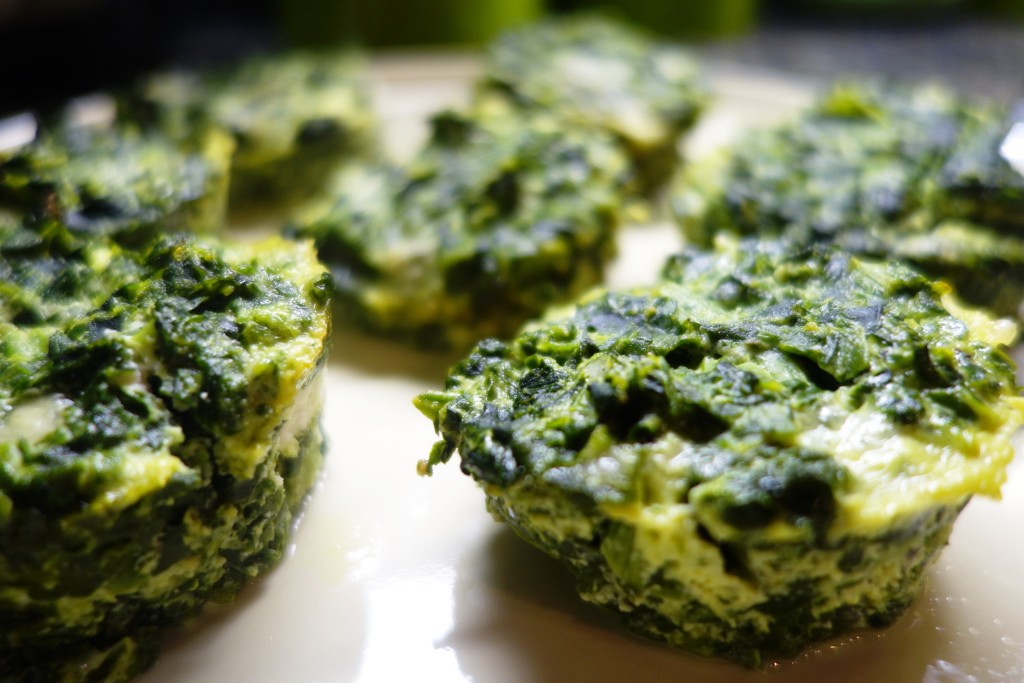 Parmesan Spinach Cakes
2015-04-05 10:00:46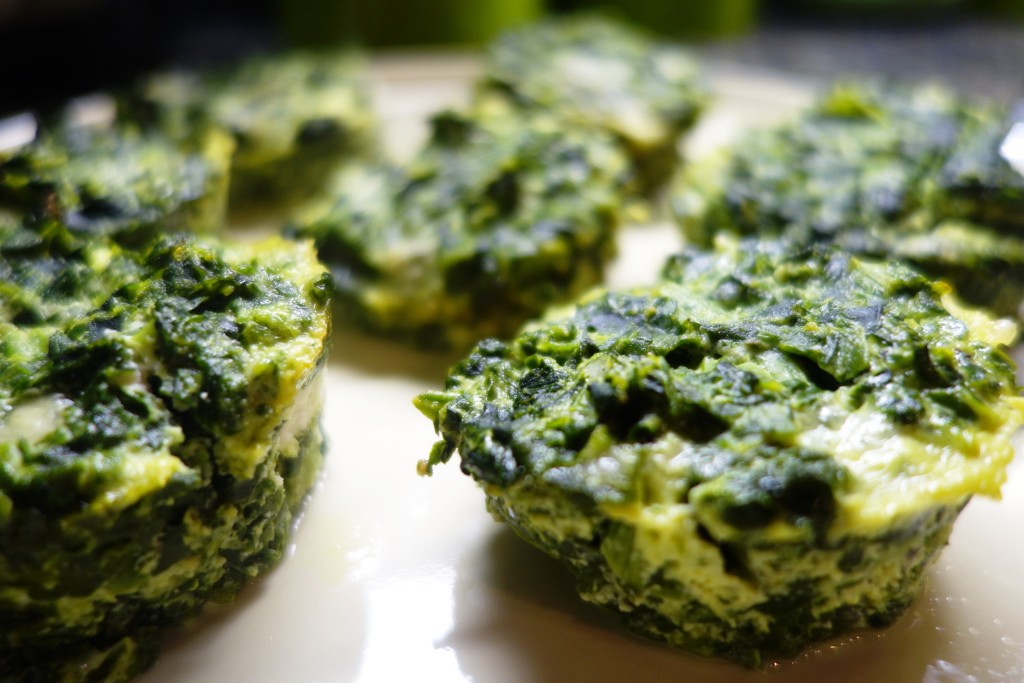 Serves 8
A great alternative to just spinach
Ingredients
16 ounces frozen spinach. I used the Wholefoods 360 spinach
1/2 cup part-skim ricotta cheese
1/2 cup finely shredded Parmesan cheese, plus more for garnish
2 large eggs, beaten
1/4 teaspoon salt
1/4 teaspoon freshly ground pepper
Instructions
Preheat oven to 400°F.
Defrost and pat dry the spinach. Transfer to a medium bowl, add ricotta, Parmesan, eggs, salt and pepper; stir to combine.
Coat 8 cups of the muffin pan with cooking spray. Divide the spinach mixture among the 8 cups (they will be very full).
Bake the spinach cakes until set, about 20 minutes. Let stand in the pan for 5 minutes. Loosen the edges with a knife and turn out onto a clean cutting board or large plate. Serve warm, sprinkled with more Parmesan, if desired.
Notes
Try cottage cheese as an alternative to ricotta.
Adapted from From a recipe on Eatingwell.com
Adapted from From a recipe on Eatingwell.com
Life. Food. Wine. http://lifefoodwine.com/