A few weeks ago I was in a gorgeous part of Mexico called Nizuc for our office retreat. Not a bad place to go right? Especially after (or rather during) this winter we Bostonians have had.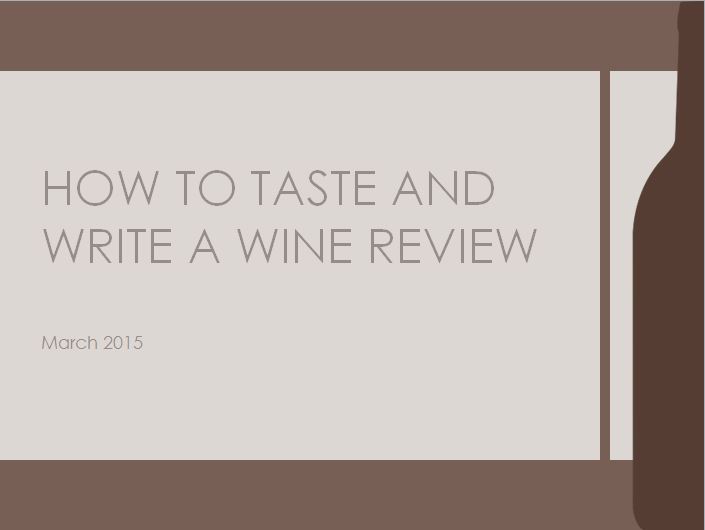 I led a couple of breakouts for our colleagues where we wanted to infuse something different into the program of events. The first program I led was around Myers Briggs – a Personality Type Indicator – something we refer to a lot at my firm. The second program, I led was all about how to taste and write about wine. I put together a presentation, created handout booklets and aroma wheel fridge magnets, picked out some great wines to taste and prepared myself to do something I don't feel like I am a total expert on. While I am a wine enthusiast, I am no Sommelier. Maybe one day 🙂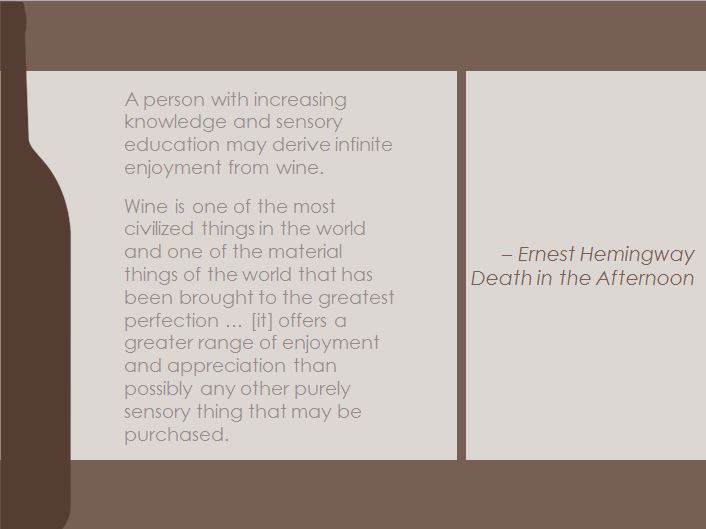 In all honesty, I was terrified. I stood in front of large group of people and started my presentation on how to taste as opposed to drink wine – something we did a lot of later in the program. The wine we were all tasting was the Paul Hobbs "Crossbarn" Chardonnay 2013. I took the group through the process of the 5 steps of tasting – Look, Swirl, Smell, Taste and Think and then helped them work through applying all of their notes to writing a review with a team. To say this was a fun experiment is an understatement. I personally had a blast doing it and my fear of presenting melted away. After a few sips of Chardonnay of course.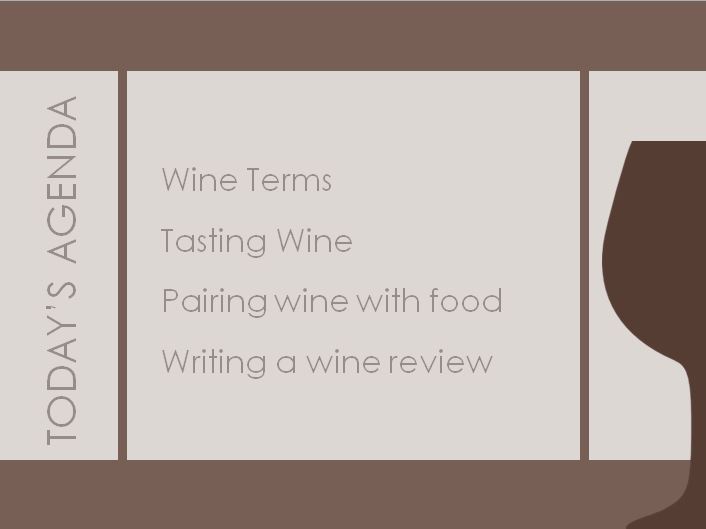 I created a grid to add a little more amusement to what we were doing. I had everyone think about the following things – appearance, aroma, fruit, taste, celebrity, publication, car, season and shape. This idea was shared with me by our friends at Social Wines, which I thank them for. The result was something amazingly creative, in my humble opinion. Here are the reviews from our teams…
Team One
"Crossbarn" by Paul Hobbs is the "wine next door" – approachable, easy-going and light on the palate and yet full of surprises. First, it hits you with its crisp clarity – a much brighter yellow on sight than most chardonnays. It is sharp on the tongue with flavors of both typical and tropical citrus – lemon and grapefruit, pineapple and lychee. It is delightfully springy – effervescent and highly drinkable with a surprisingly long finish that leaves your mouth popping long after the last sip. Grab your Real Simple magazine, pop into your Adirondack chair and prepare for a perfect spring evening.
Team Two
This wine is a crisp golden hue of the first sun rays breaking through the post-winter clouds. It's just the right amount of tart for my delicate palate. It is something I can drink while watching a light-hearted love story that must have a happy ending. Something that Agatha Christie's Captain Hastings would drink, while Poirot would turn his nose up at.
Team Three
The yellow base with light green hue is much like the spring sun. The energizing pear and apple aroma brings memories of fall past. The initial aromas are complemented by exotic fruit smells on a second nose making it very complex much like Daniel Craig's James Bond. On the tongue it is fruity, bubbly and sweet, something you would drink while reading Vanity Fair. The long, dry finish keeps you thirsty for more, much like a good Beyoncé song.
Team Four
This wine is like the first whiff of spring. It is crisp and refreshing with slight woody taste. There are hints of apple, pear and minerals. After the first taste, it blossoms in your mouth like a crocus flower. It is the kind of wine you want to drink in the afternoon with your friends.
My Review
The "Crossbarn" is a light straw color with a bit of a fizzy haze that reminds you of spring golden fields at dusk. The aroma is so clean and fresh, it is hard to believe it is a Chardonnay that can sometimes be a little pungent. Once it settles in the glass it has intricate aromas of citrus and apricot with an abundance of tropical fruits. In fact, so many different fruits like papaya, pineapple and melon popped into my head after every sip it was hard to keep up like a gossip magazine full of people I don't know. There is only a hint of buttery'ness and even less of a hint of oak, which for me makes this wine perfect because it is wonderfully light yet full of complexity and hidden curves at every sip. As the wine opens up more, the palate experiences so much more vibrant, complex fruit tastes which tap dance on the tongue with effervescence and fun. This Chardonnay has a wonderful long finish, which makes me as happy as watching an NCIS marathon with Tony DiNozzo (Michael Weatherly) followed by the familiarity I have in driving my Honda CR-V. Or, and more apt for this trip, lying on a sun chair in front of an infinity pool sipping the day away.
I did the same presentation with a group of people in Boston where we reviewed the Cakebread Chardonnay 2012. I will be posting those reviews in the coming week or so.
What do you think? Is this a fun way to taste and experience wines?