Top chefs from New England to demonstrate culinary expertise throughout the weekend.
BOSTON, MA (January 12, 2015) – The 24th annual Boston Wine Expo hosted at Seaport Hotel & World Trade Center – one of the country's biggest and most respected celebrations of wine, food and culture – is announcing this year's lineup of celebrity chef demonstrations over President's Day weekend.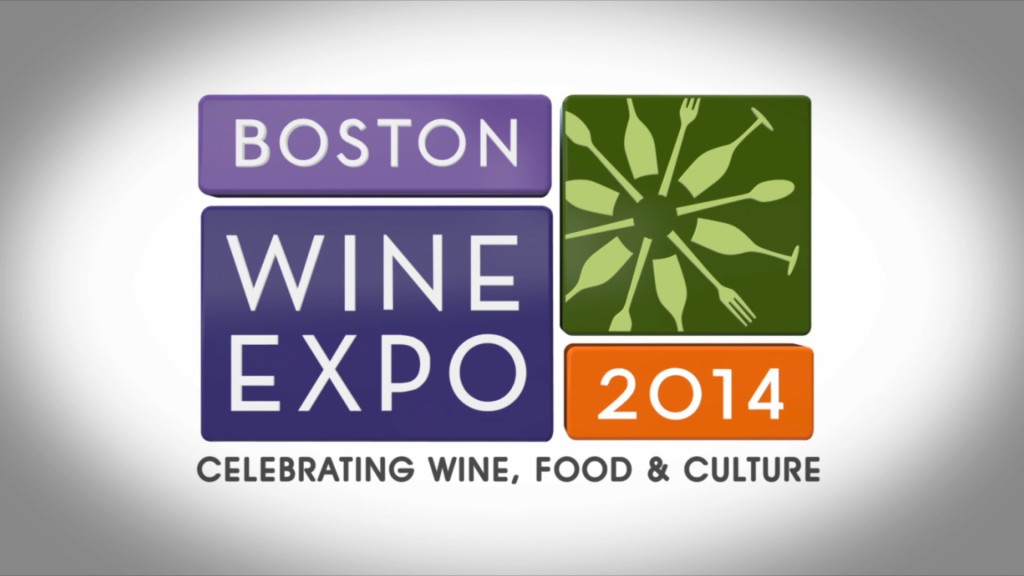 Attendees will have the opportunity to learn from New England's top culinary talent who will host cooking demonstrations and tastings throughout the weekend. Chefs will serve up their signature cuisine on two demonstration stages as they entertain, share recipes and create samples of their favorite dishes to pair perfectly with the event's more than 2,000 selections from the vine. Demonstrations will take place in the Grand Tasting area and are included with Grand Tasting or Vintner Reserve Lounge tickets. Seating is available on a first come, first serve basis and the schedule will be as follows:
SATURDAY, FEBRUARY 14TH
STAGE 1:
1:15pm

: Ming Tsai – Blue Dragon and Blue Ginger
2:00pm

: Chris Coombs – Boston Chops, Deuxave and dbar
2:45pm

: Brian Poe – The Tip Tap Room, Poe's Kitchen at the Rattlesnake, Estelle's and Bukowski Tavern
3:15pm

: Daniel Bruce & David Verdo – Chopps American Bar and Grill
4:00pm

: Robert Bleifer – Executive Chef for Food Network Kitchens
STAGE 2:
1:30pm

: Clark Fraiser & Mark Gaier – MC Union at The Press Hotel
2:15pm

: Kerry Altiero – Café Miranda
3:00pm

: Sam Talbot – Pig and Poet at Whitehall
3:45pm

: Stephen Richards – The World Is Mine Oyster
SUNDAY, FEBRUARY 15TH
STAGE 1:
1:30pm

: Aaron Chambers – Bar Boulud
2:15pm

: Barbara Lynch – No. 9 Park, Menton and Sportello
3:00pm

: Louis DiBiccari – Tavern Road
3:45pm

: Sara Moulton – Food Network's "Sara's Secrets"
STAGE 2:
1:30pm

Shanna Horner O'Hea – Academe Maine Brasserie & Tavern
2:15pm

: Illma Lopez & Damian Sansonetti – Piccolo
3:00pm

: Christopher Bassett – Azure Café
3:45pm

: Shannon Bard – Portland's Zapoteca and Portsmouth, NH's Mixteca
The Boston Wine Expo will take place at The Seaport Hotel & World Trade Center on February 14 and 15, 2015, from 1:00pm to 5:00pm. This event is reserved for ages 21+.
The Seaport World Trade Center is located at 200 Seaport Boulevard in Boston, MA. For directions and more information, please visit: www.seaportboston.com.
ABOUT THE BOSTON WINE EXPO:
Founded in 1991 by the Boston Guild of Oenophilists, the Boston Wine Expo has grown into one of the most well-known and respected wine events in the country. Over $1,400,000 has been donated to local charities by the Guild including Tufts Medical Center's Summer Camp Program for Children with Disabilities – the major beneficiary. Over 27 local charities have benefited from the Expo over the event's history. Other organizations that have received considerable funding include the New England Center for Homeless Veterans, Dana Farber Cancer Institute's Pan Mass Challenge and the Massachusetts Coalition for the Homeless. For more information, please visit: www.wine-expos.com.