It's pretty darn cold right? Actually more that… it's so frigid, I want to weep but then my tears would freeze. I don't even want to leave the house. All I want is my sofa, sweatpants, the heat on high, soup and the return of Scandal. There are many things I can do about this list of needs except the Scandal part; I will just have to wait for that one.
The joy of working from home (which I was doing yesterday) is that you can sit on your sofa in your sweatpants and no-one cares because no-one can see you. This thought led me to soup, more importantly a soup that could go into the slow cooker and sit there all day cooking and simmering slowly to cold weather perfection taste.
I have a few Tortilla Soup recipes, which I have made in the past but never in the slow cooker. I found this "good looking" and easy recipe on another blog site called Gimme some Oven – awesome recipes on this site.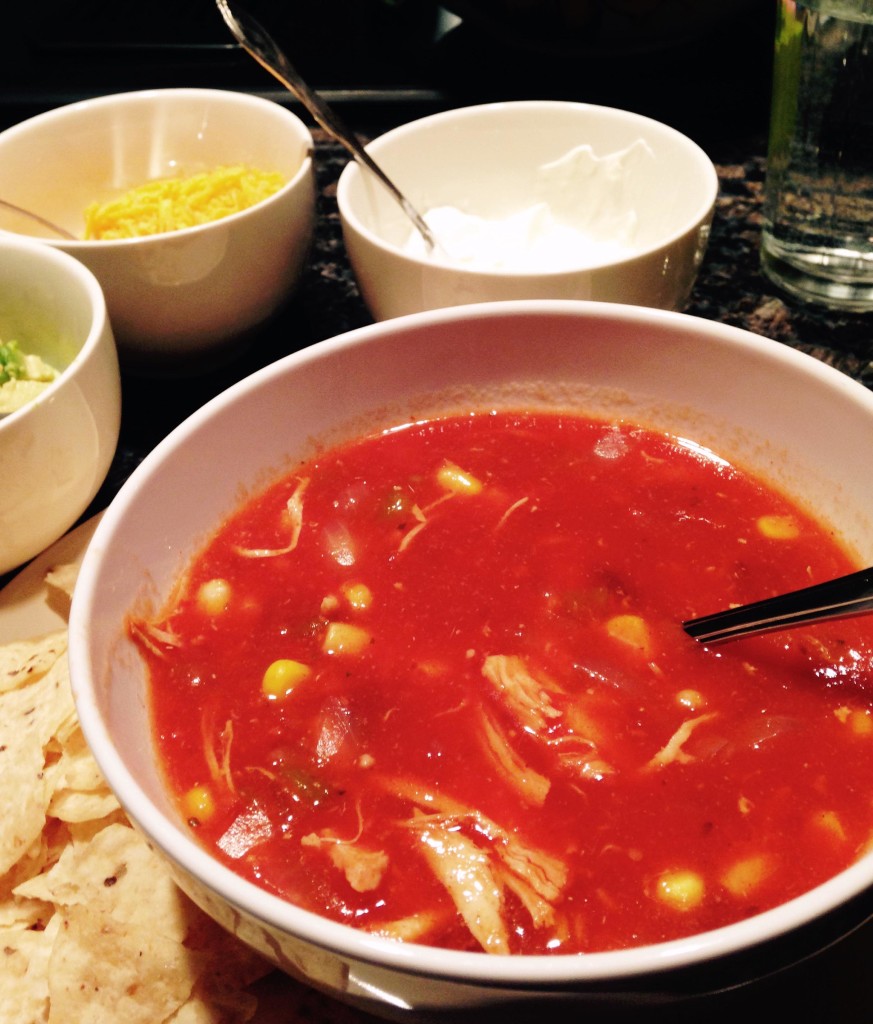 Slow Cooker Chicken Enchilada Soup
2015-01-08 16:43:50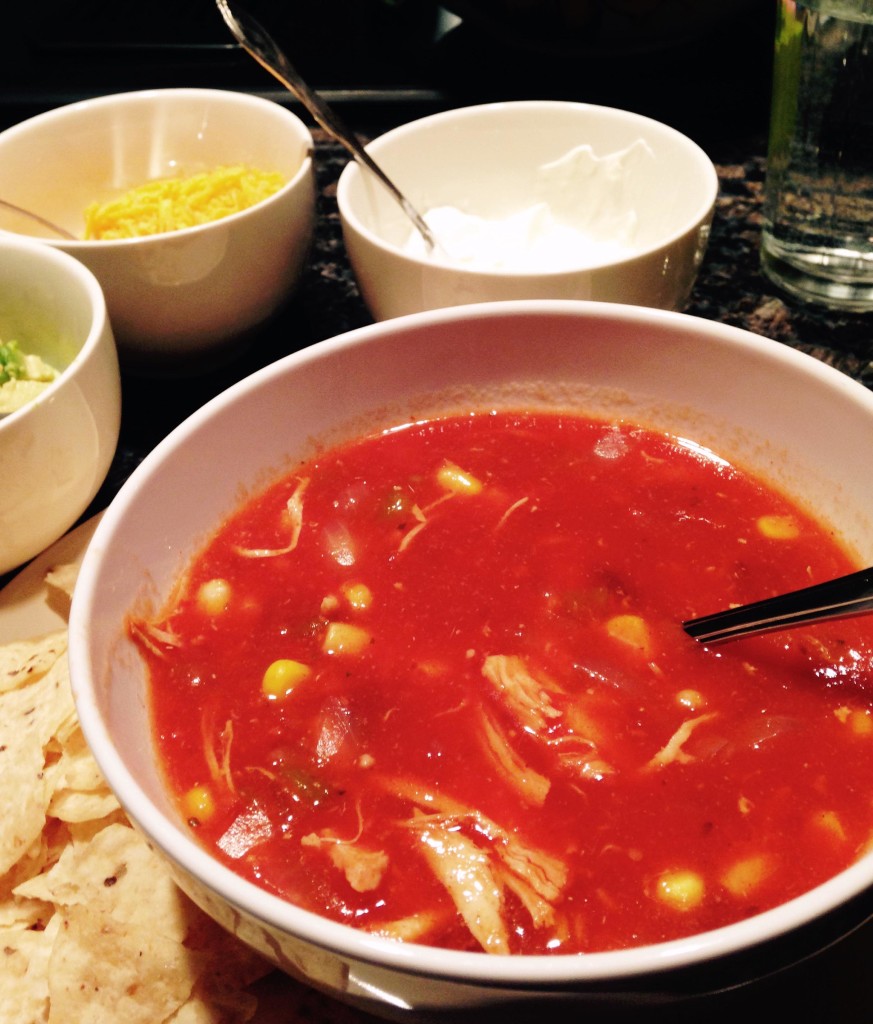 I think this is one of the best slow cooker soups I have ever made.
Ingredients
4 boneless skinless chicken breasts
2 1/2 cups chicken stock
1 1/2 red enchilada sauce
2 (14-ounce) cans black beans, rinsed and drained
1 (14-ounce) can diced tomatoes, with juice
1 (15-ounce) can whole-kernel corn
1 (4-ounce) can diced green chiles
1 clove garlic, minced
1 white onion, peeled and diced
1 teaspoon ground cumin
1 teaspoon salt, or more/less to taste
Instructions
Add all ingredients to a slow cooker, and stir to combine. Cook for 3-4 hours on high heat or 6-8 hours on low heat, until the chicken is cooked through and shreds easily. Use two forks to shred the chicken.
Notes
Serve warm, with optional garnishes : chopped fresh cilantro, diced avocado, diced red onion, shredded cheese, sour cream, tortilla strips/chips.
You can also refrigerate in a sealed container for up to 5 days. Or freeze it for up to 3 months.
Life. Food. Wine. http://lifefoodwine.com/