A few weeks ago I had friends staying with me for a few days so I took the opportunity to make dinner for a few more in my new condo. With seven for dinner, I wanted something fun and entertaining and what better dish to do that with than Paella. Dinner was a huge success made even more successful by some seriously tasty, plump mussels.
Not all my friends like shellfish so I cooked these separate to allow folks to add to their plate. I think I made about 3lbs of mussels and there was not one left in the bowl at the end of the evening. I would definitely call that a success!!
While I was making my usual mussels in white wine I was drinking a glass of Veuve Cliquot, well doesn't everyone do that 🙂 ? I had a thought to use a glass of champagne instead of the white wine. Now, to some this may be sacrilege, it was Veuve after all, but I thought why not. I can honestly say I think it made these mussels unbelievably special.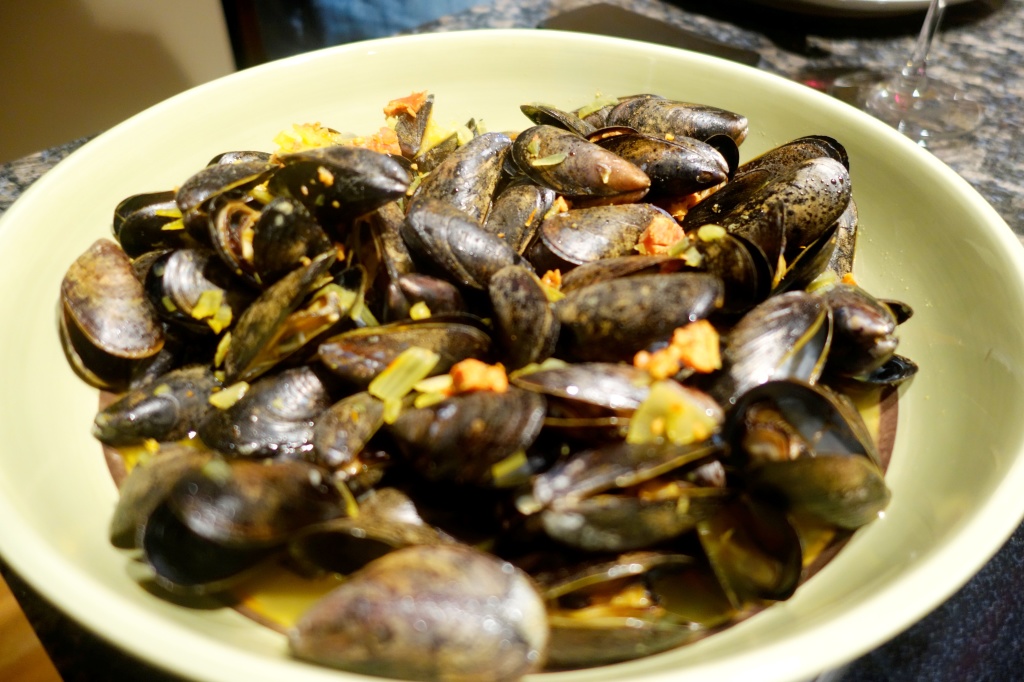 Mussels in Champagne
2014-11-25 09:47:01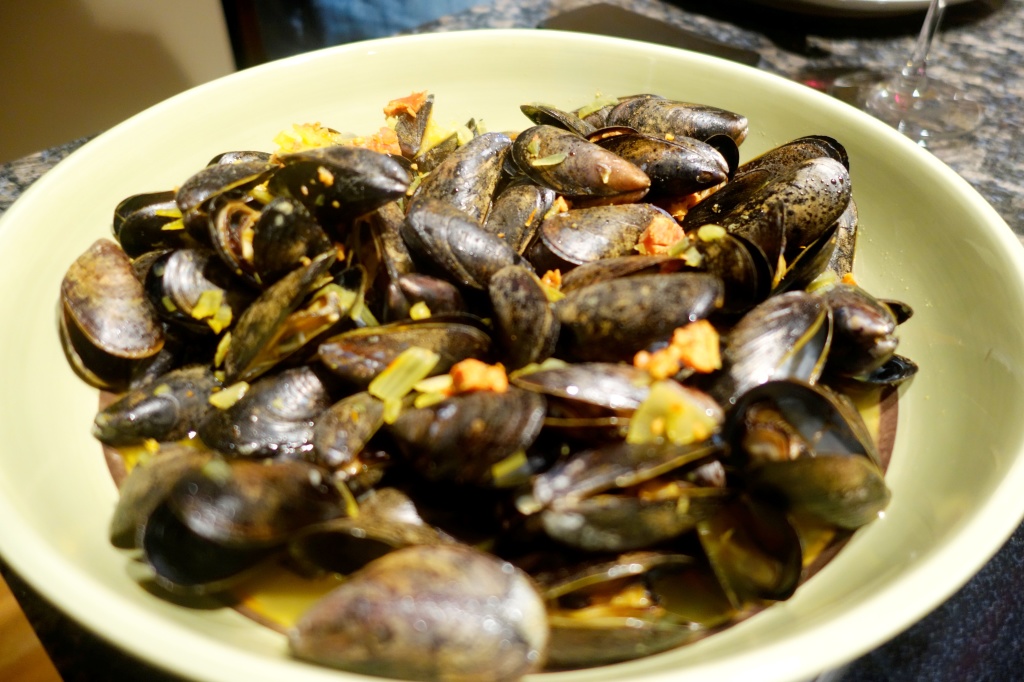 Serves 8
A extra special Mussel dish made with Champagne!
Ingredients
3lbs mussels, debearded and scrubbed clean
1 cup water
1 cup chicken stock
2 tablespoons unsalted butter
1 cup finely chopped onion
1 cup crumbled chorizo
1/2 teaspoon saffron threads
1 cup champagne
1/2 cup finely chopped flat parsley
2 teaspoons kosher salt
1 teaspoon ground black pepper
Instructions
In a large stockpot, heat the butter over medium heat. Add the shallots and cook until softened and translucent. Add chorizo and cook for another five minutes. Add water, stock, wine, saffron threads, parsley salt and pepper and bring to a boil.
Add the mussels, stir well, then cover the pot and cook over a medium heat, about 8 minutes, until the mussels are opened. Make sure the mussels are stirred through well. Discard any unopened mussels.
Pour into a large bowl and serve hot. These can be added to Paella or just served alone with lots of crusty bread. Delicious!
Notes
Of course you dont have to use Veuve Cliquot, however, I would recommend a dry sparkling over a sweet.
Life. Food. Wine. http://lifefoodwine.com/