Get a room full of local magazine writers and photographers, PR folks, bloggers and power yelpers and what do you get? I will tell you… a very honest and open conversation! I was a last minute addition to this exclusive invite thanks to BosGuy and his partner Sergio and for that I am thankful. I knew the evening was going to be a fun the second I walked into this new restaurant.
Travis Talbot, restaurateur, writer and chef did the unthinkable and brought together this group of people to view a new restaurant and to sample the food and drinks prior to its official opening on September 18. He posed the question… "How many new restaurants have failed or received poor reviews during the opening week because of bad service, food or even ambience?" A great question! He wanted all of us to be direct, honest and straight to the point and that is what he got. The restaurant in question is Bel Ari an Italian Modern establishment, formerly Sorriso's in the Leather District.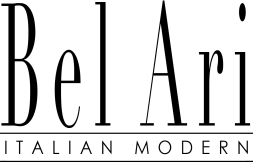 While the layout of the restaurant has remained the same, they have done a complete renewal of the decor and artwork and given it a more urbane, fresh look. Exposed brick walls are painted white, modern chandelier lighting hangs from the ceiling, dark wood furniture is nicely spaced and the artwork is incredible.
Prior to being escorted to our dinner, we parked ourselves at the bar and were immediately greeted by a fellow Brit and mixologist, Karen. She asked us "what do you like?' then said "do you trust me?" Why not I thought. Mine and BosGuy's cocktail was a gin concoction, with Karen's secret weapon ingredient, that quite frankly was so delicious I could have stayed at bar all night.
We retired from the bar and walked to the back of the restaurant to the private room where we were all seated around a huge 20+ seater table, while Travis talked to us about the concept, the menu and bread! Bread is a big hot topic for him. Is a restaurant expected to serve bread for free or should we pay for it? A resounding answer was it should be for free, especially in an Italian restaurant. They bake their bread in-house and it is good!
We sampled about 10 dishes, I am not kidding while the wine flowed freely. The menu is created by Chef Robert Fathman of Les Zygomates who was inspired by Italian Modern cuisine when creating his menu. The tastings ranged from whipped ricotta, to mussels, shishito peppers, pizza, pasta, stuffed lamb chops and wildly amazing desserts. Some dishes I loved immediately and loudly told Travis that they should stay on the menu as is are the following. The whipped ricotta with its delicate sweet taste of honey. The mussels with salty chorizo and tomatoes in a rich white wine broth that seriously begged for more of their amazing bread. The artichoke white pizza with its meltingly rich fontina cheese and caramelized onions. The insanely good sausage stuffed lamb chops, which if I wasn't so full at that point, I would have probably devoured more than two!
I am really excited to see this place in proper action and will be back soon for a post opening visit. It's really close to my office so I can definitely see myself sitting at the bar talking to Karen and sharing the whipped ricotta, mussels and pizza with a friend. Is that too much food for two? I don't think so.
Give it a few weeks and go and check out this great new locale in the culinary revamp of the Leather District.

Photos courtesy of Sergio Mazon