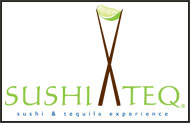 There are a lot of great reasons to be single and 40-Something. I have the freedom to do whatever I want, whenever I want without having to check with anyone. If I want to go off for a night in Portsmouth like last weekend, I just do it. I want to spend a whole weekend in Chicago; I just hop on a plane. I want to buy those amazing shoes, I just do it… usually with a little guilt that lasts about five minutes ;). I also feel very lucky that I am established enough in my career to be able to do all of these amazing things I love to write about, with little worry.
That all said there is one day a year where it totally sucks to be single and we all know what day that is. The dreaded Valentine's Day. This year I actually got up and totally forgot until I got to the office to see flowers sitting on our reception desk waiting to be delivered to unsuspecting receivers. There were no flowers for me, which I don't mind except for this "special" day.
My friend, Kerry emailed during the day to suggest we get together for drinks, preferably somewhere that wouldn't feel suffocating with cozy couples. I absolutely did not want to go out at all but succumbed when we decided I didn't have to walk further than 100 yards to our destination of Rumba at the InterContinental. We enjoyed a cocktail as the couples started to slowly and continually come into the restaurant and bar.
We needed food so settled on Sushi-Teq in the lobby of the hotel. Upon arrival the place only had about three tables filled with people/couples. The restaurant is tiny with about 30-40 seats all at high-top tables. It has a very casual feel, which welcomes patrons from the lobby with ease and no pretense. We sat at the end of the tiny sushi bar and ordered cocktails from our comedic bartender. Being in a Tequila restaurant, I felt compelled to order a Margarita. Petron Silver on the rocks with salt – the only way to go. It was fabulous and lifted my "spirits" just a little bit. Kerry ordered the Lychee Martini, which I got some leftover of in a shot glass. It was delicious.
As always before I pick my sushi I need Edamame. While I did keep picking at the bowl, I wasn't overly joyed by them. They were a little to undercooked for me. I like my edamame just a little more tender than crunchy.
We ordered a selection of sashimi and sushi starting with ridiculously good, delicate Hamachi, which I could have eaten 20 pieces of. The Zuke-Salmon was a little different being marinated and also has a layer of skin, which made it look really pretty and a bonus that it tastes as good as it looks.
For rolls we ordered Spicy Tuna, Spicy Salmon and Rainbow of six pieces each. I enjoyed all of them especially the spicy tuna. The Rainbow is really interesting with many layers of flavors and textures that worked in harmony with each other.
I am not sure about the relationship between sushi and tequila, but I have to say my margarita worked a treat with the spicy tuna rolls.
Hanging out a little longer, we ordered another round of cocktails and talked to the bartender and waiter, who were both quite lovely.
Our bartender disappeared and came back with long stem red roses for all the ladies in the little restaurant, which had filled up while we were there. A cheesy yet welcoming gesture.
While I am single, I will likely always be anti-Valentine's Day, but I will always love flowers.
Thanks Sushi-Teq for making a single gal's Valentine's.
My rose is still thriving and seems happy in my home.
While I don't think Sushi-Teq is in the big leagues of O ya and Oishii, I did love it for its simplicity, tasty rolls and welcoming atmosphere. Given that it is right next door to my new office, I know when I have a hankering for sushi, it will be on my go to list.