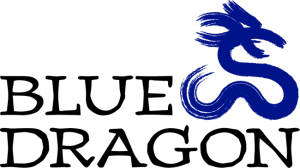 People were talking about Ming Tsai's new Southie home for months prior to its much anticipated opening. Located on A Street near Lucky's, Blue Dragon moved into an old, small establishment which once housed a Southie diner and immediately upon opening became a celebrated hit with locals and suburbanites alike.
Very different from the high end Blue Ginger, Blue Dragon calls itself an Asian Gastro pub. The dinner menu offers traditional Asian fare of dim sum and noodles and American comfort food such buttermilk fried chicken with a bit of a twist.
I had been dying to go since the day it opened to see if all the hype I was hearing was true. One bit of hype is definitely true and that is the extremely long wait times for tables. I had stopped by twice before only to be told there would be an approximate wait of almost two hours. Returning a third time last Saturday at 6.30pm, I truly thought the wait would be much shorter. Sadly, we were told an hour and 45 minutes. I was prepared for the wait having had a late lunch. We decided to go and hang out at the bar and enjoy an early evening cocktail.
The bar and restaurant was absolutely packed. I feel people must go at 4pm and just not leave! I decided to ask at the bar if there was also a waitlist for bar dining and was told there was. I put my name in and 10 minutes later, we were lucky enough to nab two seats, much to the annoyance of others who didn't get to put their names in. I was thrilled at getting this prime real estate.
Every bit of Blue Dragon's casual, small space is utilized with seating. Window seating, low table seating, bar seating, a high top table that runs down the middle of the restaurant as well as dining along the open kitchen. Blue Dragon has a fun, loud vibe and a cool mix of clientele from the young hipsters to the mature suburban crowd. It seems everyone wants to try this place out and I can see why.
The cocktail menu looks really interesting with fun named cocktails like Bangkok Sunrise and Year of the Pig. They also offer draft wines, which I thought was a cute idea. I really should have tried one of the cocktails but instead both my friend Kerry and I opted for the Simonnet Febvre Sauvignon Blanc. I do have to say that their pours are very small, surprisingly so. I had three glasses throughout the evening and I am not sure they amounted to one full glass.
There were so many things on the dinner menu that we wanted to try. Everything is reasonably priced from $5 snacks to $12 noodle bowls. I loved the fact that you can have lots of different "tapas" sized dishes and share. Perfect for us!
We started with some dim sum of Shrimp Shumai and Pork and Scallion Wontons. I was a big fan of both of these delicious dishes. I especially loved with the Pork and Scallion Wontons with its salty pork and sweet scallion.
Fabulously sticky Sweet and Sour Pork Ribs were up next. Perfect bite sized ribs, which should not to be eaten on a first date, far too messy but oh so good. One of my favorites of the evening.
A rich heady small skillet of Escargot in butter made for a kick of intense wonderful flavors. Even better when we mopped the butter up with the brioche toast.
A complete 180 of the escargot was a delicate tasting of Hamachi Carpaccio. Beautifully presented razor thin fish with creamy pureed avocado and crusty bread, really tasty.
To be honest I was already so full but we had one more dish of Pad Thai to come. A bit of a different take on the traditional Pad Thai, this one is made with scallops and bacon. Sadly, this was my least favorite of all the dishes. I absolutely love spicy food, however, this was so incredibly spicy I couldn't really taste the flavors of the dish itself.
I happily ended our meal with the last of the ribs, while Kerry finished up the Escargot.
Overall, I really like Blue Dragon and of course, I love the fact that we have another cool restaurant in Southie. There are many more things I want to try on the menu, especially the buttermilk chicken, which looked amazing, so I will definitely be going back.
Have you tried Blue Dragon yet?