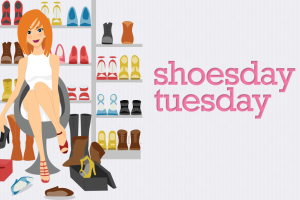 Well Hello there Mr. Haan, long time no see. Yes, I forgot about another pair of purchased shoes. So bad, I know.
I do remember these though and I specifically remember buying them at the Cole Haan outlet in Wrentham.
It was a glorious fall day three years ago, the most perfect day for shopping. I remembered it even more clearly because I managed to spend a staggering amount of money. I do love the outlets.
I popped into Cole Haan to look at purses and came across these lovely little grey peep toe sling backs in my size and even better, at a hugely discounted price. I walked up and down the store trying them out and lost all my friends. I am sure they were bored with the size five hunt and focused on more important things… to them, which are obviously not shoes for the tiny.
I desperately, yes desperately needed a replacement pair of grey shoes, as my favorite old grey suede ones were on their last legs. These seemed to be the perfect replacement. Sadly, I wore them once and promptly forgot about them. Why? The crazy part of this is that I am still wearing my old, smelly grey suede shoes, which I absolutely love.
I look at these and wonder why they didn't truly replace them. Perhaps as the fall hits and before its boot weather, its time.
These are really nice. They are keepers!!